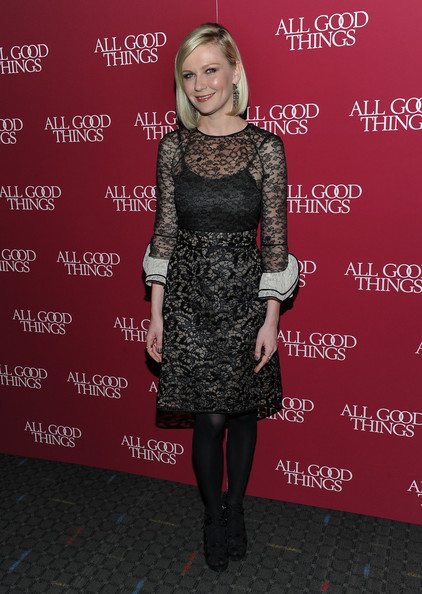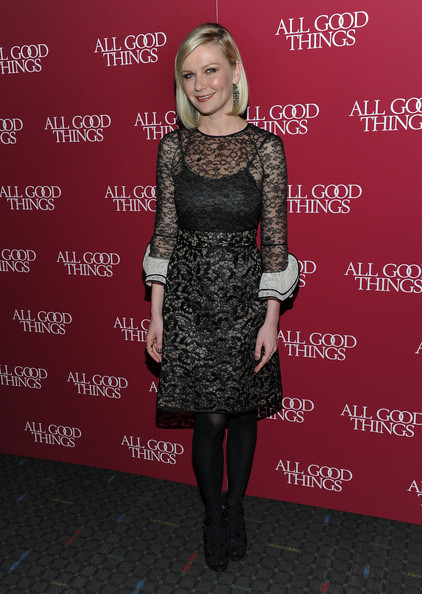 Whilst attending the New York Premiere of All Good Things last week at the SVA Theatre, Kirsten Dunst wore a lacy Valentino cocktail dress – fool-proof, you may think, but trust us when we say it sounds better than it looked.
The dress itself is undeniably gorgeous, but its true beauty seems somewhat lost on Kirsten – perhaps it's the odd looking training bra she chose to wear underneath…
Or maybe it's more to do with the abundance of elegant lace that overpowers the young actress and her tiny frame, and the too-dark opaques – it just goes to show that not everyone can carry off Valentino.
Sorry Kirsten, but we liked your shoes, at least.