Last Updated on 21st December 2010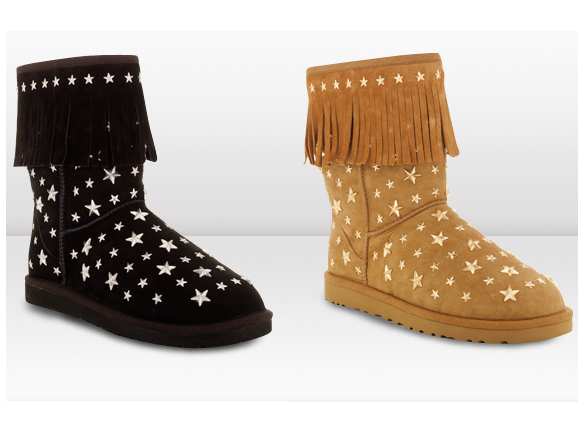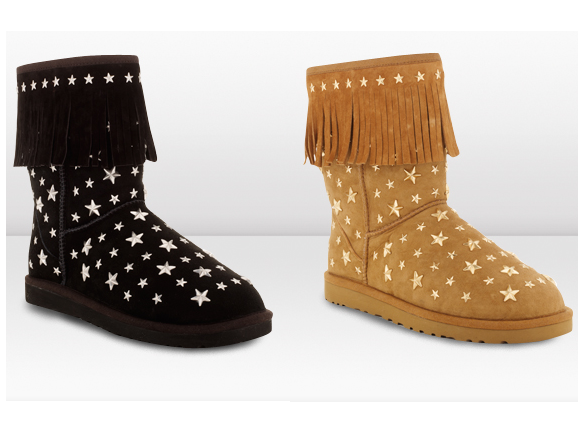 Remember our surprise – and yours, no doubt – when Jimmy Choo announced a collaboration with UGG? Turns out Tamara's inspiration for the collection came when she was spotted wearing her 'guilty pleasure' UGG's on a flight, to the disappointment of cabin crew.
"Uggs were my guilty pleasure until I was on a flight to London and the airline staff said, 'We're all so excited to see what shoes you're wearing!' I had Uggs on," she tells W. "So now we've done a collaboration where I took traditional Uggs and decorated them with the DNA of Jimmy Choo – animal prints and studs."
And while the results may be more of an eye sore than the originals to you and us, they're apparently one of Ms. Mellon's favourite things.
Er, right. Not even this weather could get us in those.
[Images]