Last Updated on 27th January 2011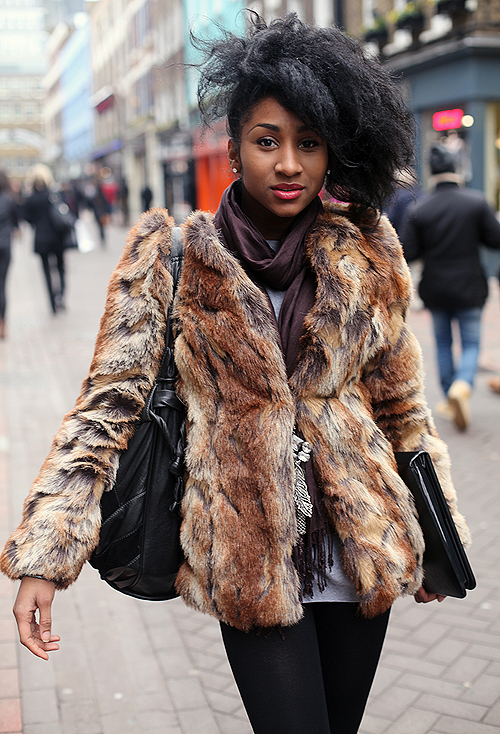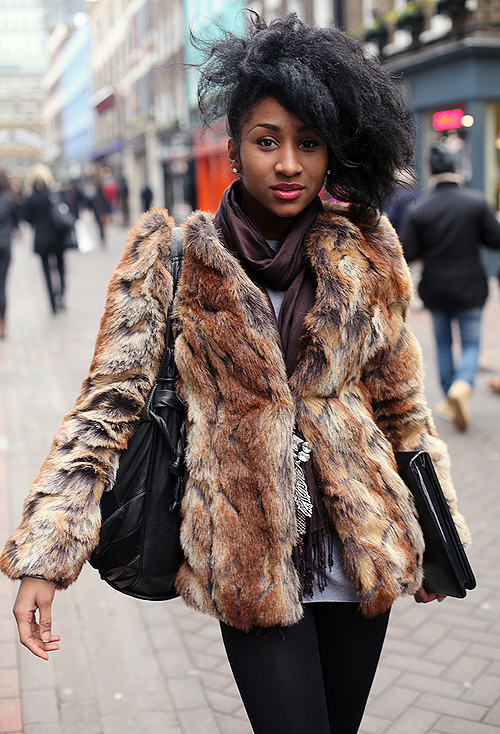 We all know it can be difficult to stay stylish when piling on the layers for a cold day, so we took to the streets with camera in hand to see how the girls on London's Carnaby Street manage it.
We couldn't help but notice that the majority of the lovely ladies we snapped were turning to our furry friends for inspiration, sporting some fabulous faux fur and shearling. Whilst a sumptuous fur coat is a sure fire way to keep the chill at bay, we simply adored the subtler fur details on coats, hats and stoles around necks.
Shearling coats were all over the place, too – from brand new pieces to vintage favourites and oversized styles in varying shades of camel and brown, we were suitably inspired by them all. Take a look at our favourites and see how they styled their luxurious layers for a serious statement.