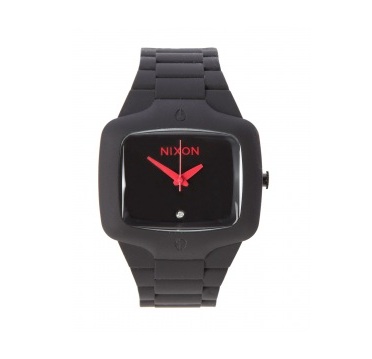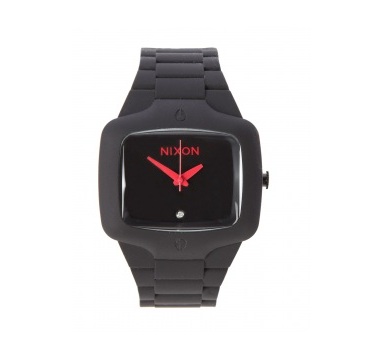 Does your man fancy himself a bit of an adventurer? We've found him the ideal watch that can accompany him on his expeditions – without the worry of damaging the Valentine's gift you gave him.
This Nixon design is made of scratch-resistant rubber and is waterproof to 100 metres – perfect if he's into water sports (or if he's a bit forgetful about taking off his watch before a bath). But even if he's not a thrill-seeker, the retro rectangular design will see his wrist stand out amongst the standard metal styles adorned by most men.
A watch for every occasion, the black casing means he can wear it at the office or at the pub, and every time he looks at his wrist he'll think of just how cool his missus is – a nice bonus for you!
Nixon black rubber player watch, £140, available at my-wardrobe.com. BUY NOW!