Last Updated on 9th February 2011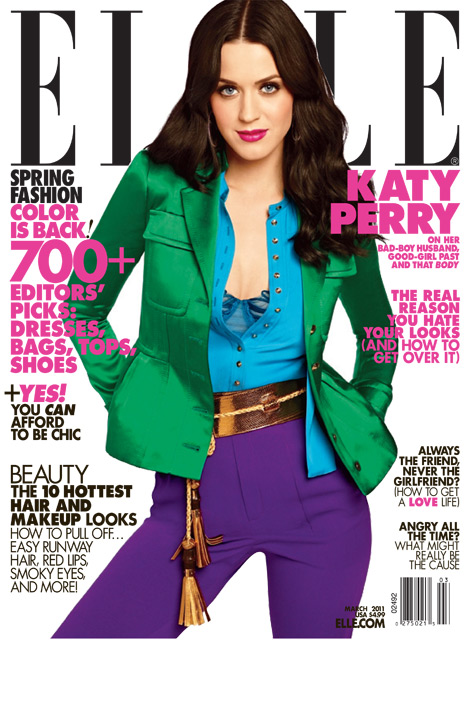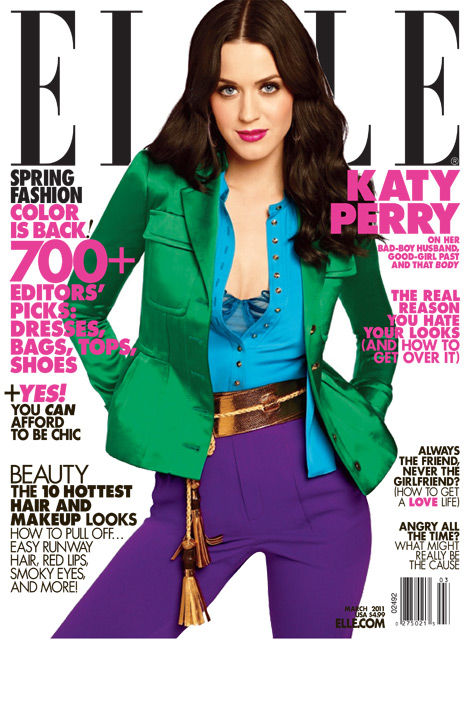 It seems Katy Perry is more than just a fan of kissing girls and wearing cupcake breasts, and in a recent exclusive interview with Elle magazine, the one-time Christian rocker reveals her bankrupt past, body hang-ups, life with Russell Brand and, more importantly, kids.
It's hard to believe there was a life before Hollywood for most celebs, but sometimes they like to remind us that hey, they're real folk, too.
"I had two cars repossessed, and I was writing bad checks, but I gave myself a timeline," Katy tells Elle. "I thought, 'Okay, if I don't make it by 25, I'm just going to get married and pop out some babies and do some crafts.'"
Ooh, crafts. Luckily we're one knitted nipple tassel less, but as much as this Californian girl may like wearing cutesy cupcake bras, she used to be pretty hung up on her boobs.
"I was shaped like a square at one time," she says. "I was! I'm generally around 130 pounds, which is totally fine for me. But when I was a kid, I was the same height and weighed more like 145. And I had enormous boobs that I didn't know what to do with, so I wore minimizers, which were not cute. Those thick-ass straps! I got made fun of for the over-the-shoulder boulder holder… and all I wanted was to look like Kate Moss. Little did I know … that these things would come in handy someday."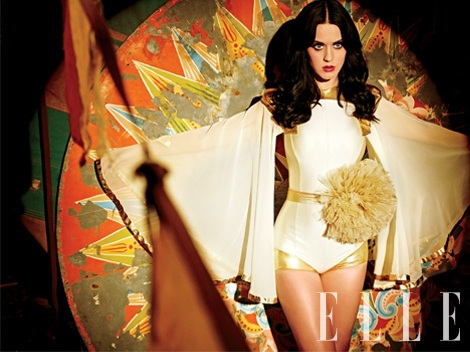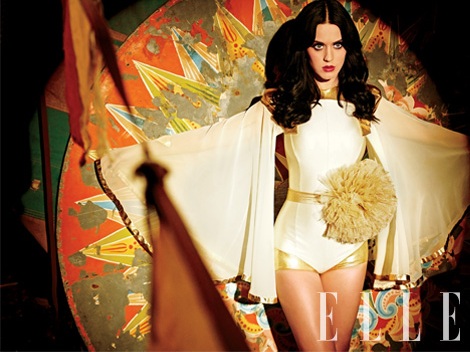 Handy for covering in cream? We bet Russel Brand likes that.
"Everything clicked really fast," Katy says of their relationship. "We kind of instantly got past all the surfacey stuff. And ever since then, there hasn't been a dull moment. We both needed balance, and we give that to each other. It wasn't about me taming him, which is what everyone always says – it was about timing."
And, in time, she'll be popping out babies as fast as she can sew.
"I want to have kids! I'm totally fine with saying that. I think some people are scared because they're worried it's going to ruin their career, but I want to live a full life."
Catch the full interview and inside shoot in Elle magazine's March issue, hitting newsstands Tuesday 15th February.
Images: Elle