Last Updated on 11th February 2011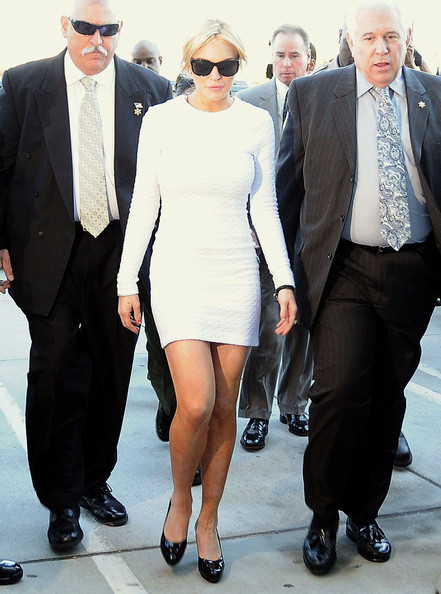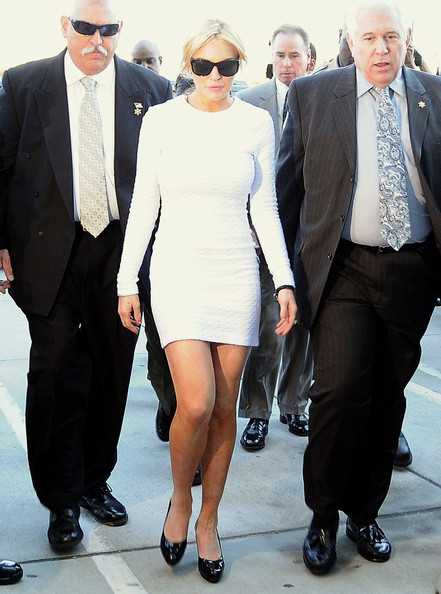 Lindsey Lohan rolled up to court on Wednesday in a $575 white body-con Kimberly Obvitz dress – a nice nod to new-season minimalism, in our book, though we're not entirely sure it was a fitting choice to wear before a judge.
The textured long-sleeved dress, which clung to her curves and skimmed her thighs – note: wearing less doesn't get you lenience – is a sleek spring style alright, but it's a slip too sexy for us.
Still, perhaps it was a good move to wear white – y'know, colour of innocence and all (she's facing charges of theft, following reports she allegedly stole a $2,500 necklace from jewellery store Kamofie & Company).
What do you think of Lindsay's look? Let us know below.
[poll id="12″]