Last Updated on 16th February 2011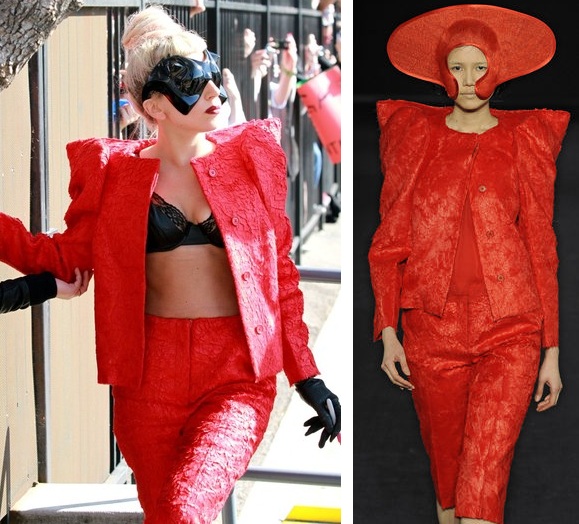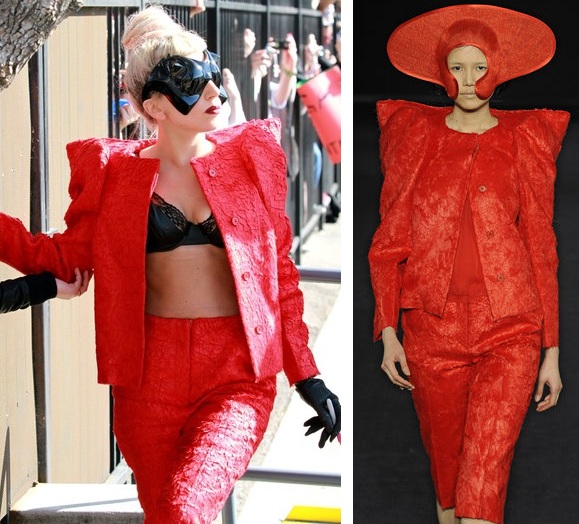 She may be channelling an early Michael Jackson, but Lady Gaga's also supporting young London-based talent.
Posing outside the NBC studios on Monday to meet fans before her appearance on the Tonight Show with Jay Leno, Gaga wore a structured, sharp-shouldered scarlet two-piece by little-known designer Dinu Bodiciu, who showed his graduate collection at the 2011 London College of Fashion MA show just two weeks ago.
Some starting block, right?
Apparently Gaga's stylist saw the MA show, loved Bodiciu's collection and called a selection of pieces for the Lady to look through. You've got to hand it to her, that's pretty impressive stuff.
[Images]