Last Updated on 19th February 2011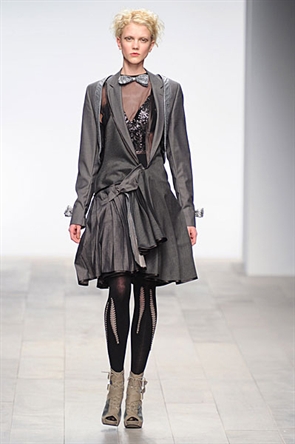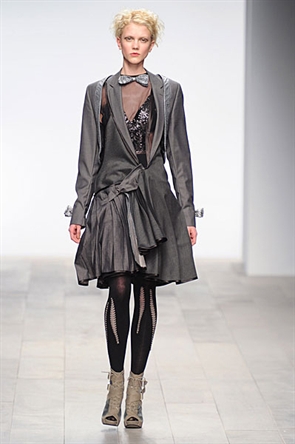 Who: Bora Aksu
What: Traditional tailoring in modern materials, masculine separates and signature cocktail dresses.
Thoughts: There was a lot of love in the room for Bora Aksu last night, and a starry front row with the likes of Twiggy and Jodie Harsh showing their support for this young designer, but his collection left little to lust-after.
Playing on the contrasts of proper and improper – like that of Dr. Jekyll and Mr. Hyde, he says – Aksu's autumn collection is heavily focused on tailoring with traditional masculine-Victorian jackets, capes and bow ties set against feminine pleats and cocktail dresses, a combination which, for us, fell short for feeling awkward.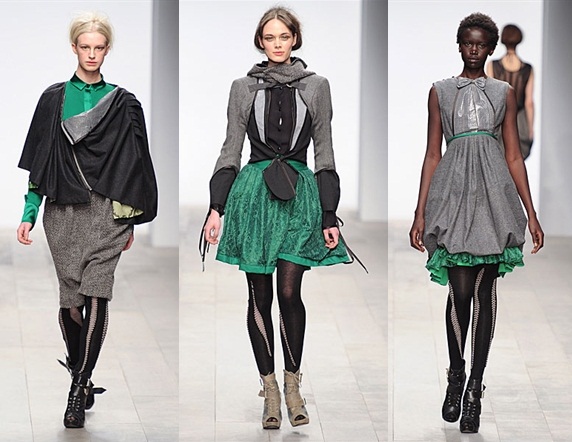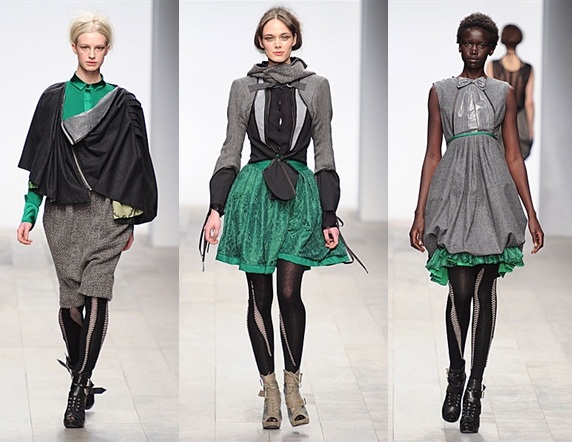 Perhaps its his move towards including more separates this season – the likes of short jackets, shirts and trousers that take on an adrogynous aesthetic – but the signature cocktail dresses Bora fans know and love are still there, if in less capacity that previously.
Smokey greys and stark blacks are predominant to reflect the streets of London in the late 18th century, but are broken up with the odd flash of emerald green. Creating volume and texture, leather is key to Aksu's autumn collection, seen on piping and dresses in its own right, as well as plastic to play contrast against silks and traditional tweed.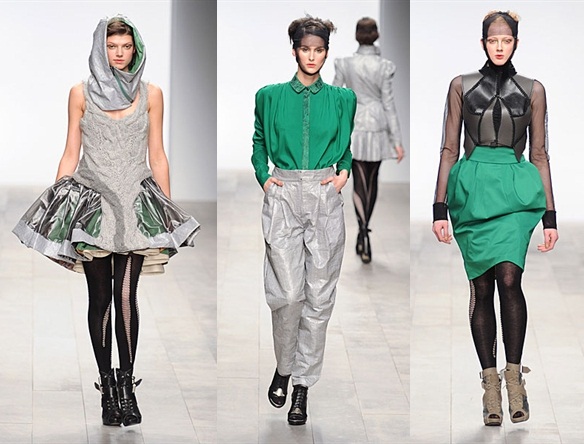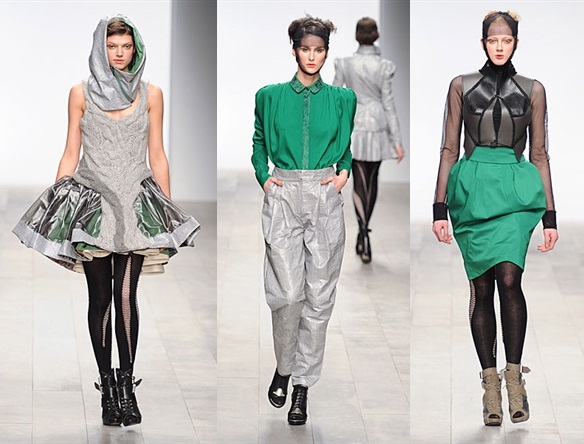 We're not entirely convinced, but on reading the show notes, Bora's fixture on dual identity has been used with function too – three-quarter length coats can be unfastened to become cropped jackets, details which can't be ascertained to the eye from the runway.
If this was his intention (and we're assured it is to reinforce unseen conflicts), perhaps this is a collection that needs to be seen up close and personal.
[Images]