Last Updated on 19th February 2011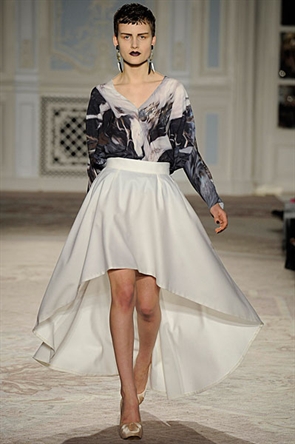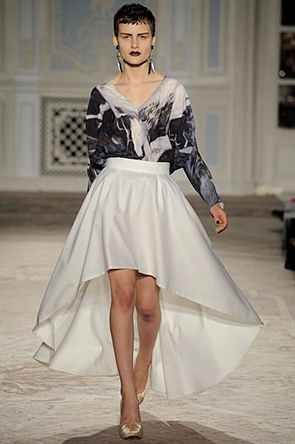 Who: Maria Grachvogel
What: signature draping, relaxed tailoring, specially-crafted prints and a soft colour palette
Thoughts: Perhaps the setting of the Savoy's Lancaster Ballroom was an early sign of how decadent Grachvogel's show would be – but it's Maria's subtlety that really makes this collection sing.
Abstract and ethereal but never unreachable, Maria Grochvogel's autumn offering packs an earthy punch with its references to both nature and fantasy – inspired by everything from tribal to Brothers Grimm, we're told.
Using individually engineered artwork prints, a trademark of the London-based designer's, her unique technique is worked across easy day dresses and printed wool trousers in steel and subtle jewel shades next season.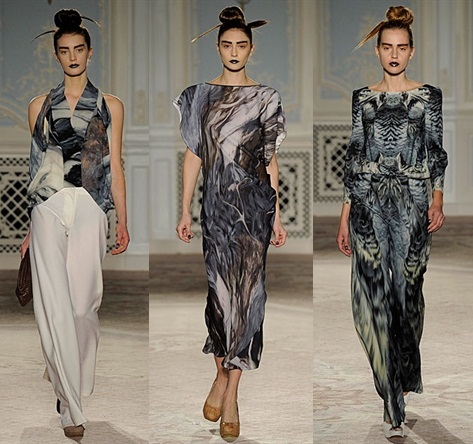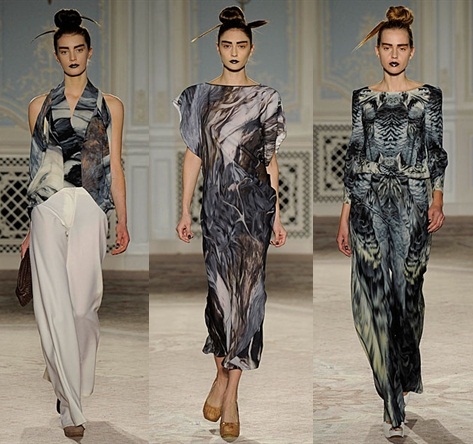 Of course, there's plenty of her signature draping, too, seen on dresses, jumpsuits and cleverly-cut pants, but a stand-out for us is a full-length camel coat with intricate folds of fabric and another in bone with an oversized collar – available with a shearling trim, if you're feeling lucky.
With new-season neutrals taking centre stage is as many differing varyations of ivory as you can recall – try ebony, bone, buttermilk and winter white – delicate blushes soften harsher, darker silhouettes whilst a pop of tangerine orange interspersed sparsely adds an almost tangible zingyness and works well against jewel prints.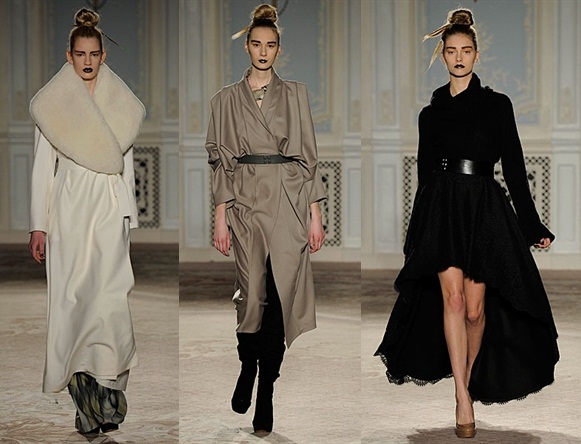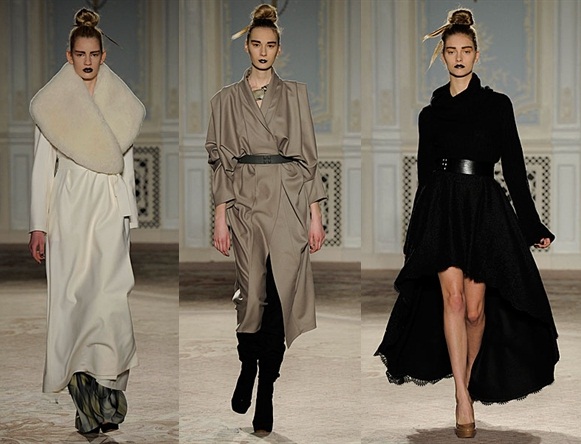 Silks, lace, wool, tweed and cashmere, Maria's autumn collection is sumptuous and extravagant in texture, but her clean and contemporary silhouette offers some great examples of effortless daywear.