Last Updated on 19th February 2011
What: eclectic, regal and dress-dominant with signature structured headgear.
Thoughts: When you have a name for yourself as cool as PPQ, everyone wants to go – and that includes the guys with counterfeit tickets. In fairness (and despite the chaos), much of its autumn/winter 2011 show last night lived up to its reputation. The coolest people – Jo Wood, Jaime Winstone, Paloma Faith – and the coolest hip-hop; it's only a shame the collection didn't quite meet the marker.
Dress dominant, you'll struggle to find many separates from PPQ this season, but that doesn't mean there's no room for diversity; black heavy with glimpses of grey and moments of bright, bold colour, the London label's gone eclectic for autumn, but it's refined and regal in places, too.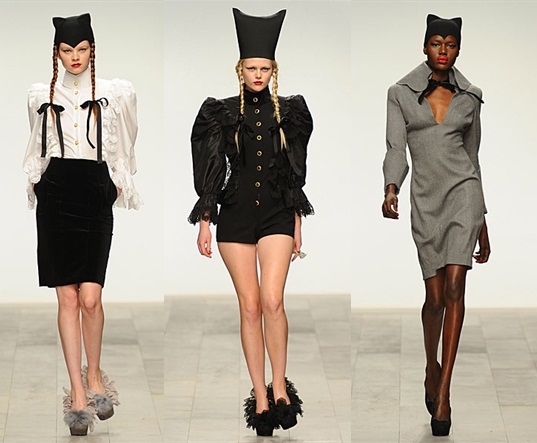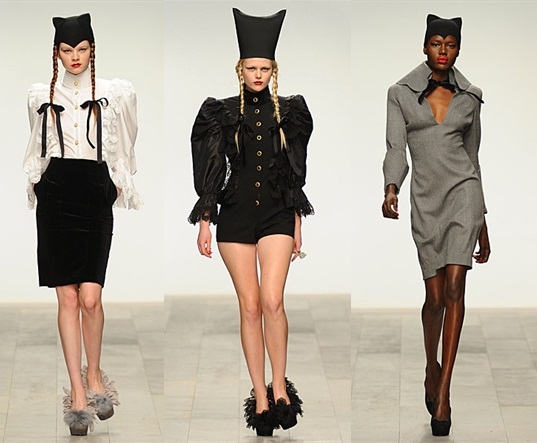 With short hemlines and frilled ruffles aplomb, its a collection rich in texture with a particular penchant for velvet, whether on ribbon trims, heart-shaped patterns or dresses in their own right.
A vibrant orange, yellow and purple print across a thigh-skimming smock and again on the collar of a black velvet dress does well to break up the black, and simple relaxed tailoring livened up with the odd ribbon here or frilled lace cuff there is a highlight.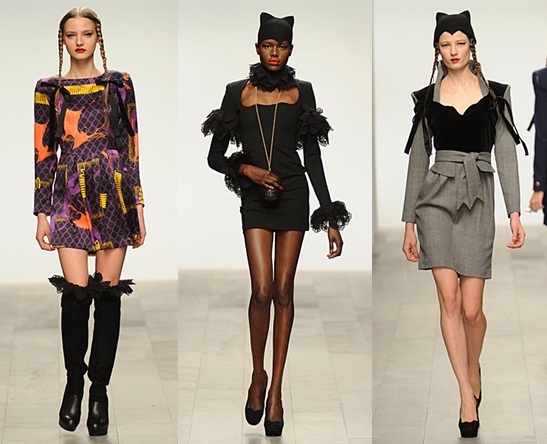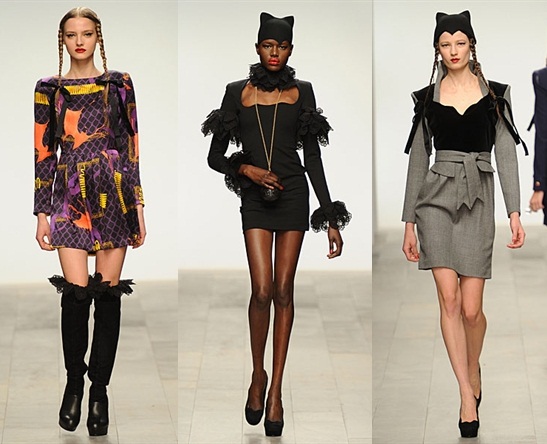 But on the whole the collection leave us wanting more – cool though PPQ may be, its latest offering feels a little average, livened up by prarie plaits and directional feline headwear.
[Images]