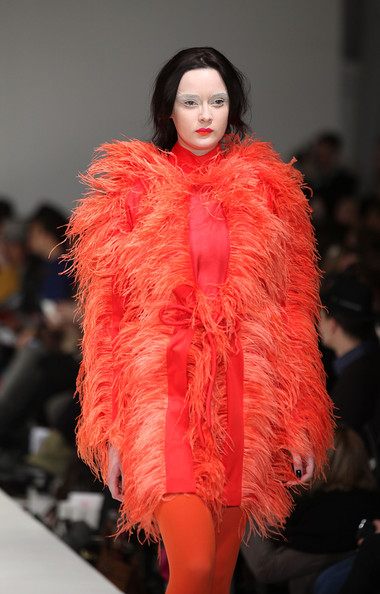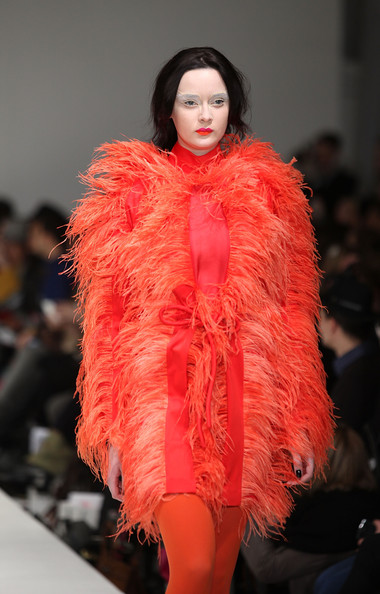 Who: Bernard Chandran

What: Block pop colours, feathers, directional peplums

Thoughts: Malaysian born designer Bernard Chandran seems to be rising in popularity. With queues at Northumberland House bigger than Felder Felder and supportive celebrities Diana Vickers and Keisha Buchanan, we were expecting something spectacular.
Bold and confident, the colour palette consisted of strong orange, red and pink, offsetting more classic hues of deep, velvety navy and black. Though if you favoured one of these colours, you were having the whole look in that hue – coat, dress, tights and shoes (who were designed by shoe maestro Giuseppe Zanotti, FYI). The chosen shades were even streaked through the models' bed-head plaited hair.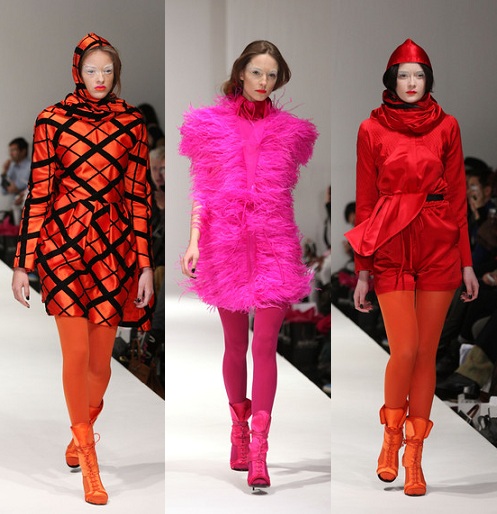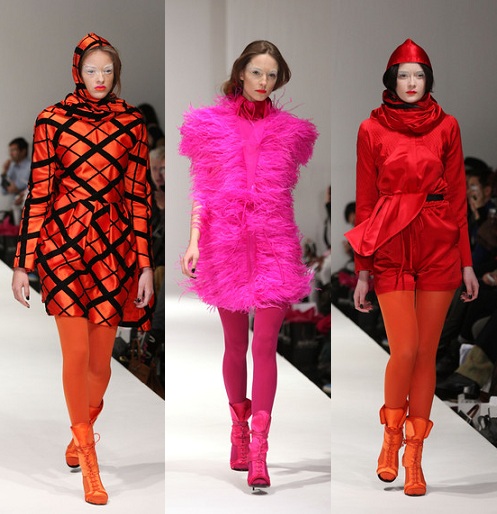 Known for his sharp cuts and innovative silhouettes, we see new refinements in the cut. The silhouettes are structured, with nipped-in waistlines and sleeves clearly inspired by sportswear. The abundance of fabrics including leather, lace, jersey, silk and velvet created quirky crossover patterns and texturised panelling.
Sheer floor length lace dresses were broken up with industrial zips and skinny black belts. Main features included part-peplum dresses that gave the illusion of half of another garment to the bold coloured cocktail dresses underneath. The feathered pieces whipped the audience into a frenzy as they floated down in bright fuchsia pinks and solid blacks.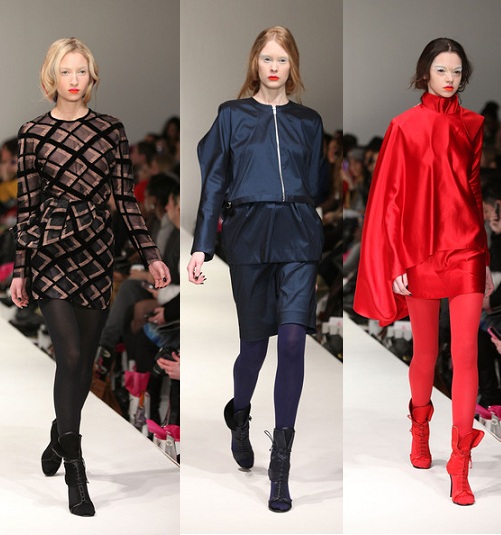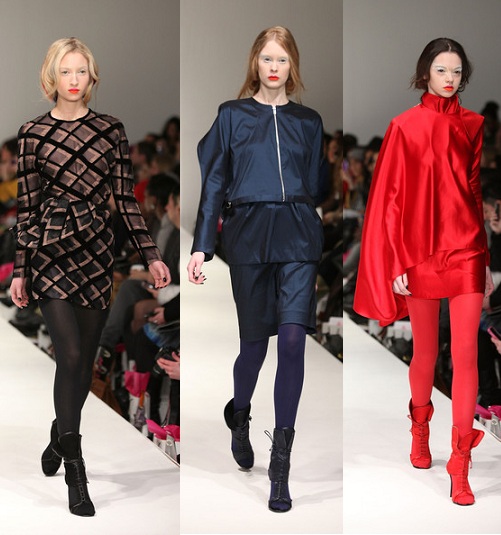 With rumour that Bernard Chandran will be moving to the main schedule next season, we're looking forward to see what he has to offer next.