Last Updated on 20th February 2011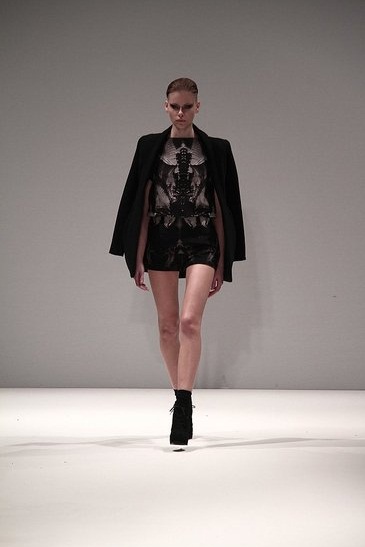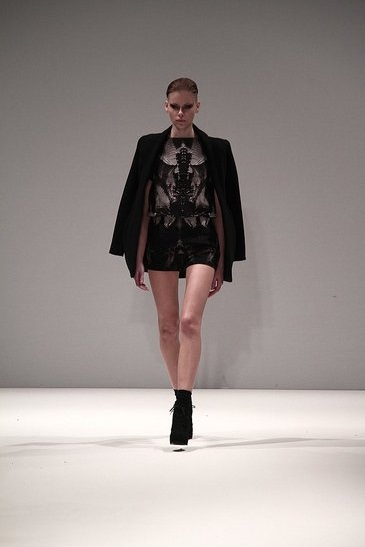 Who: Georgia Hardinge
What: signature architectural shapes, spine structuring and skeletal prints
Thoughts: Heralded as 'one to watch' last season, yesterday saw Georgia Hardinge showcase her first stand-alone runway show at Vauxhall Fashion Scout to astounding success with the likes of Nicola Roberts sat front row.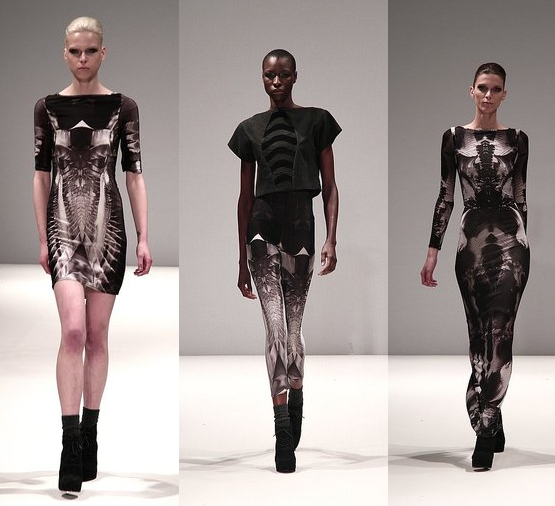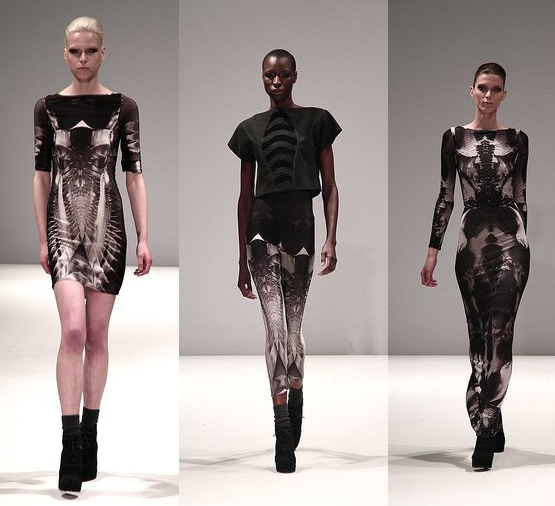 Inspired by the unorthodox photography of Joel Peter Witkin, Georgia combines concepts of death, destruction and disfiguration with anatomy, and the results are surprisingly wearable.
Digital skeletal prints in monochromatic blacks and greys are reworked across second-skin leggings, bodies, long-line skirts and mini dresses in simple, streamlined silhouettes. Signature sculpted, contoured creations – more directional in design – followed in buttermilk, bone and blush shades with spinal leather or wool folds standing stiff along the backs and arms of structured jackets and leggings.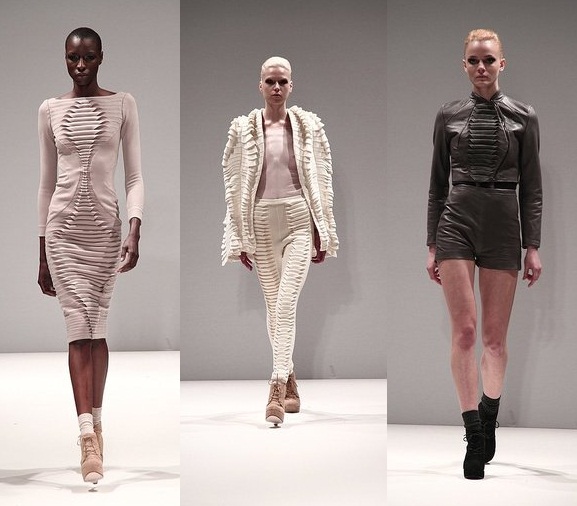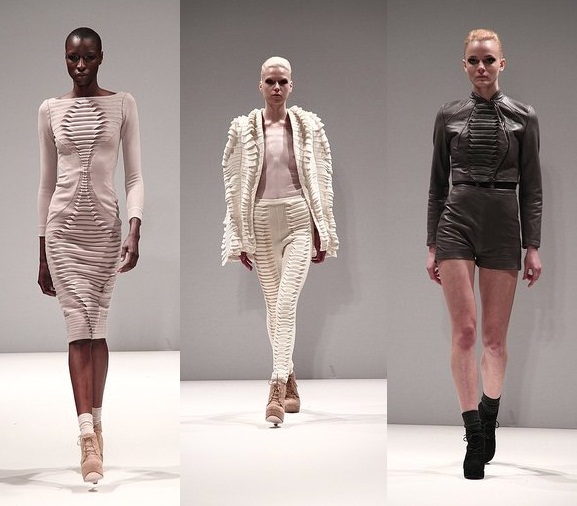 Dark though her concepts may be, Georgia's eerie prints are softened with sheer chiffon shirts in black and others in ivory – particularly effective paired with spinal leggings and a shapely sharp-shouldered jacket – and grey leather separates.
With a collection as powerful as this, we suggest you remember Georgia Hardinge's name – she's set for the big time.