Last Updated on 21st February 2011
What: Signature architectural designs, stand-out show pieces, perspex and digital prints.
Thoughts: Sitting front row at Bryce Aime gives you time to really appreciate the intricate work of this emerging designer.
Going back to his design roots to present a signature avant garde collection, Militarium, this time Bryce takes inspiration from the military – a Northern military, like Poland or Russia, he told us several weeks ago – but his interpretation is subtle and ever-creative.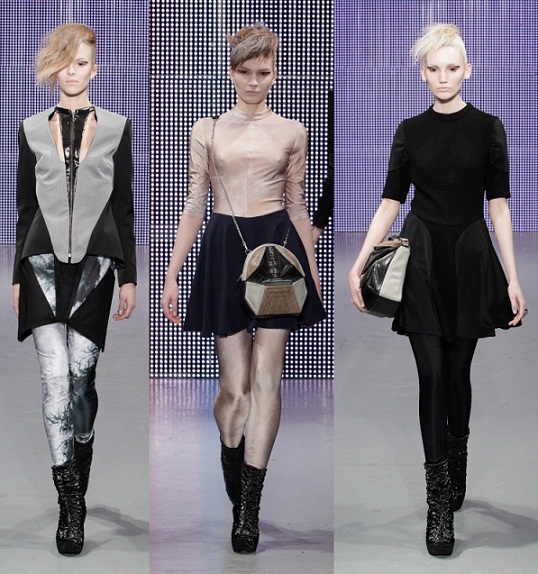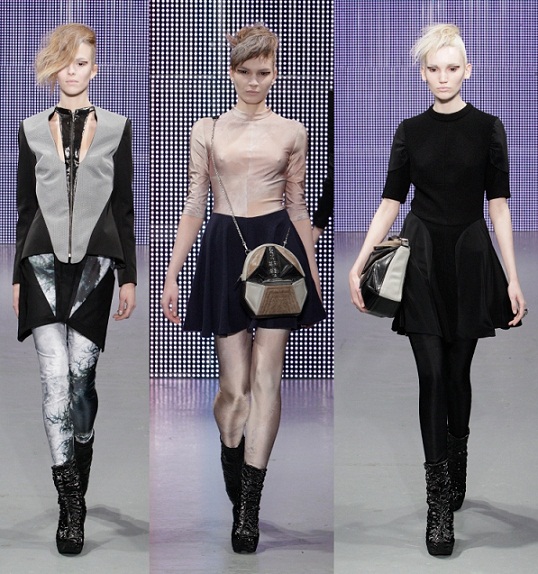 With strong, structured silhouettes and distinctive digital prints in grey, black, blue and silver, jersey, silk and wool bring an added depth for autumn. Architectural angluar pieces work against softer classically-cut dresses and tailoring to balance harsh edges as Bryce takes androgyny to the extreme this season with masculine shapes and the odd male model thrown in for good measure.
Showpieces are truly statement, with a sharp-angled printed perpex dress jutting out from a models' body and similar creations cleverly places around faces.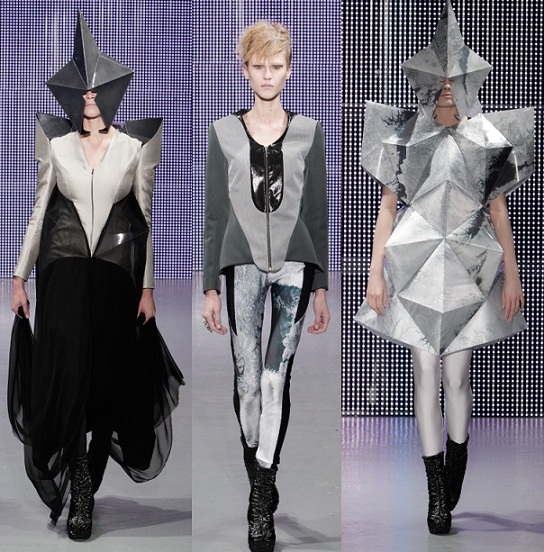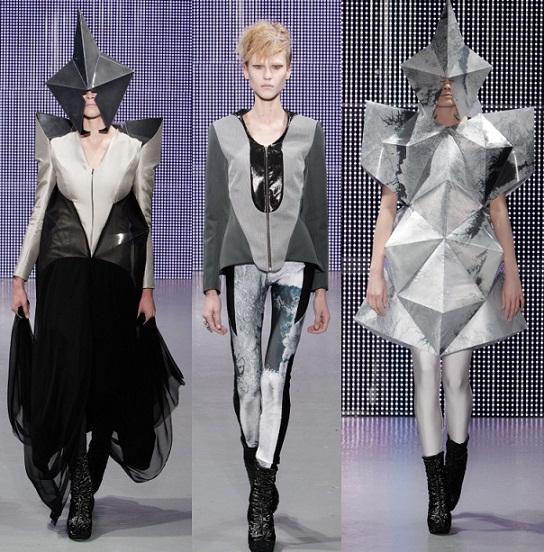 Exciting still, this season marks Bryce Aime's first foray into accessories via a collaboration with acclaimed bag designer Bracher Emden, resulting in elegantly edgy embellished suede envelope styles and structured slim backpacks.
But what we will say is this – we're not fond of sub size zero models; baggy crotches on the tightest of leggings isn't best becoming.
[Images]