Last Updated on 21st February 2011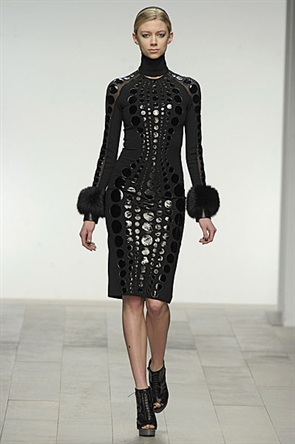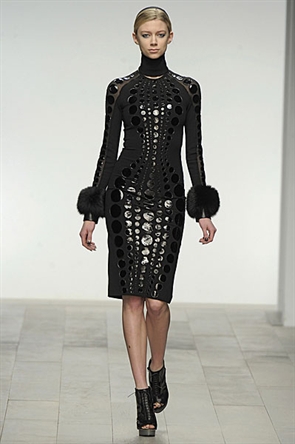 Who: David Koma
What: Circles, spots, signature structure and fun, fluffy pom poms.
Thoughts: For a name synonymous with sculptural shapes and spikes, there was very little to scratch yourself with at Koma next season, but we're rather fond of the fun embellishment that takes their place.
True to his signature form-fitting designs, all-black body-con dresses with circular patent patches came trimmed with sumptuous fur shoulders or cuffs and multi-coloured fur pom poms – a theme inspired by Japanese avant garde artist Yayoi Kusama.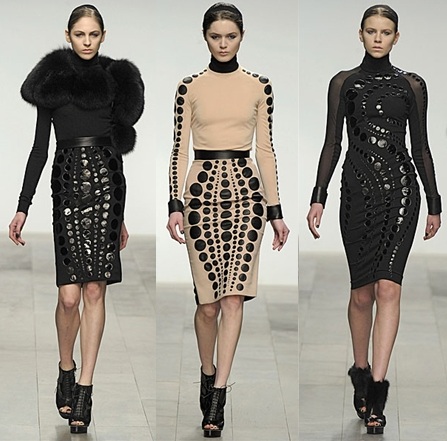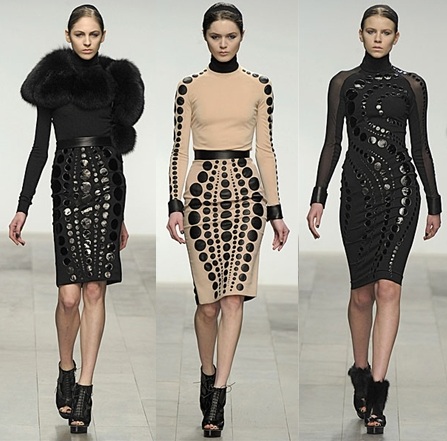 Spots were reinterpreted as laser-cut disks on leather capes and skirts and in print form where structured monochrome shifts were dotted in uniform shapely lines or had larger holographic-esque faces emerged in digital 3D-like fashion.
Colour pops came from bold, bright fur pom poms in cool cobalt blue, neon yellow and rusty orange, adorning fitted dresses and separates with structured flare and strictly-slim Fifties waists.
Fun, futuristic and wearable – yes, even the heel-less wedges by Alain Quilici – Koma's got it spot on for autumn.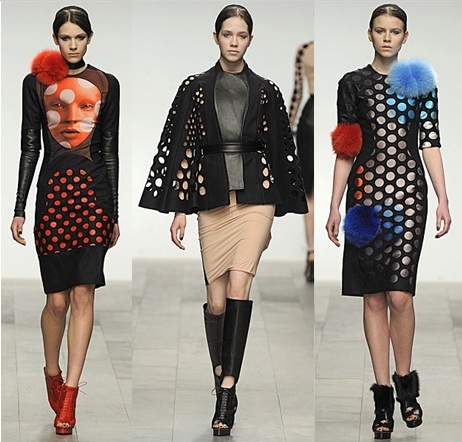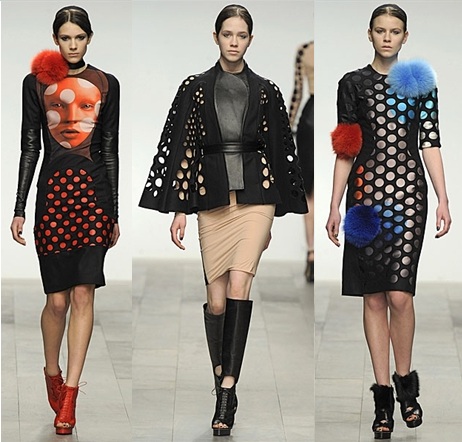 [Images]