Last Updated on 24th February 2011
What: Sheer panels, high necks and bold colours
Thoughts: With below-the-knee skirts and high-collared shirts you'd be safe to assume that Emilio de la Morena's collection was conservative and prim.
But whilst there was a Victorian element in his autumn/winter 2011 collection (just as there was with Temperley, definitely an emerging trend) in the long sleeves and the ladylike lengths, he kept dresses body-conscious, adding sheer panels and inserts with blocks of zesty colour to make every look a clever blend of subtle and sexy.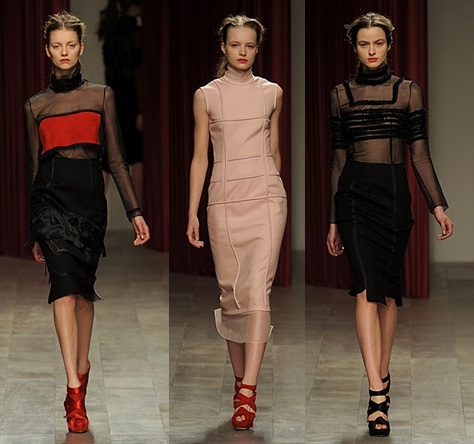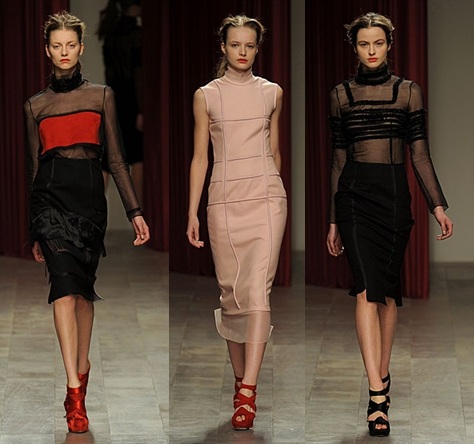 A genius mix of colours – a neutral pallette of black and blush tones combined with a good dose of reds and oranges – tiers added interest to pencil skirts which were paired with Victorian tops to make feminine two-pieces, whilst satin was a prominent fabric in the evening looks. 
The bright orange long-sleeved dress was the stand-out piece for us and one that will hopefully be worn on the red carpet soon. A fantastic progression from his girly looks from last season, the lady wearing Emilio de la Morena next autumn is feminine and sophisticated – a brilliantly polished collection.