Last Updated on 11th March 2011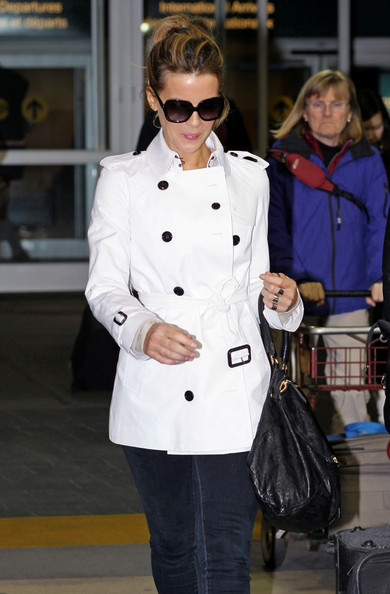 Victoria Beckham once said she uses the airport as her own runway and it seems BFF Kate Beckinsale agrees.
Arriving at Vancouver International Airport to begin filming Underworld IV earlier this week, the British actress looked effortlessly polished in a white mac, jeans and oversized sunglasses.
Stepping off an airplane with perfectly coiffed hair and glowing skin is no easy feat, but we can definitely all learn something from Ms Beckinsale's outfit.
A mac is an easy, fail-safe cover up that can make the dullest of outfits look chic – she could have an old holey jumper under there, who knows? – whilst the dark sunglasses shield tired aeroplane eyes. She managed to match her oversized tote to her accessories and to the buttons on her coat, pulling it all together without looking twee.
We'll give it a go next time but somehow we still don't think we'll arrive at the airport looking as pretty as Kate does.
[poll id="53″]