Last Updated on 19th October 2013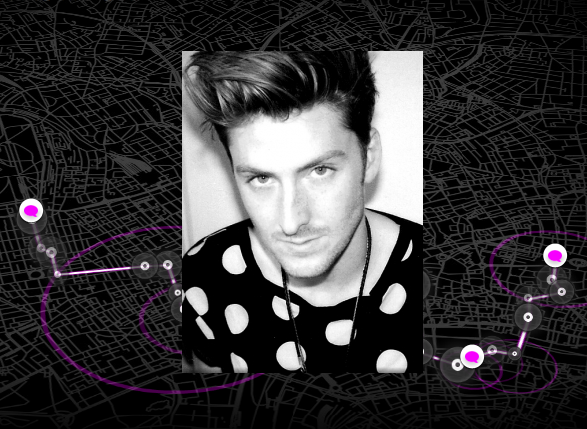 Henry Holland's the latest in a string of cool creatives to team up with Range Rover for its Pulse of the City campaign, and over the past few weeks, he's been hitting the streets of London's east end to bring his Hoxton haunts to life – and shoot the images for his new lookbook along the way.
Using an exciting new data visualisation app from Range Rover, he's been able to track his journey through the streets of London and create a visual representation of the steps he's taken, which just so happen to draw the shape of the House of Holland logo.
Neat, huh?
We put a few questions to Henry about the campaign, his inspirations for the shoot and what he loves about London during a behind-the-scenes documentary about the day. Watch the video below to hear him chat exclusively to us about his experience…
Visit helloevoque.com to see his journey.