Last Updated on 5th May 2011
If you're eschewing traditional wedding ceremonies this summer in favour of kicking back in the country, you'll need something far sleeker than your Barbour and wellies.
Country weddings are a chance to mix chicness with eccentricity – you'll need something to stand out against the bright blooms and rolling hills – but finding the balance can be tough if you're not in the know.
Don't worry, girls, we've got your back. We've waded through water and swished through grass – ok, so perhaps we just scoured online – to find you the perfect outfit for a country wedding, and if we do say so ourselves, we've done a pretty good job.
See below for our top picks that'll have you looking cool in the country this summer…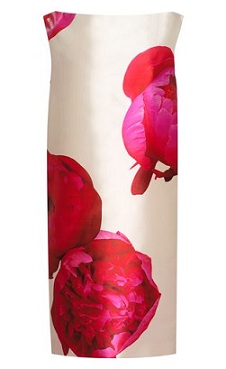 Country weddings call for florals, and we love Jaeger's peony print dress. Simple in shape but statement in style, its sleeveless silk design is super chic, but the dramatic digital print adds a vibrant, directional twist.
Jaeger Peony print dress, £360, available at Jaeger. BUY NOW!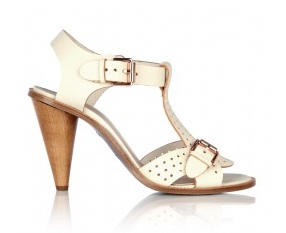 With such a striking dress, you'll need to choose your accessories carefully. A pair of classic white sandals with a wooden heel will complement your frock and feel fresh for spring – we love Mulberry's Edie sandal with perforated leather and copper buckles for a contemporary twist.
Mulberry petticoat white Edie sandal, £357, available at my-wardrobe.com. BUY NOW!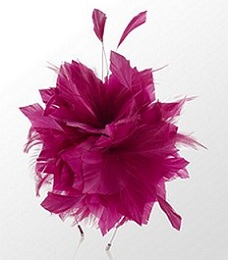 Opt for a fascinator over a hat for a country wedding to avoid looking overdone. Nigel Rayment's feather burst headpiece packs a punch, but it's undersized style can afford the colour – plus, it picks out the colour in the dress perfectly.
Nigel Rayment feather burst fascinator, £99.95, available at Harrods. BUY NOW!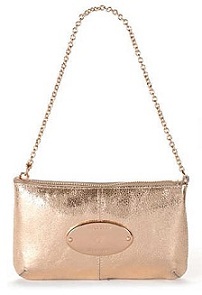 If a clutch feels a bit formal for the country, try a small shoulder strap bag big enough to hold your essentials. We love Mulberry's metallic Charlie bag for a subtle yet striking statement – not only is it timeless and versatile, it's rose gold colour complements the buckles on your shoes for pro points.
Mulberry rose gold Charlie, £255, available at my-wardrobe.com. BUY NOW!
Check out our other wedding outfits here!