A simple ceremony doesn't mean you should sacrifice style, and if you're heading to an understated wedding this summer, there are a few things you should bear in mind.
The crux to low key weddings is keeping your outfit cool whilst looking irresistibly sleek, and it's the small touches that'll get you there – careful attention to detail will take your look from well-dressed to wow, without looking like you've tried too hard.
Luckily for you, we've picked out the perfect low-luxe outfit fit for a low key wedding to make sure you look suitably slick – and under styled – this summer.
See below for our favourite easy-chic choices…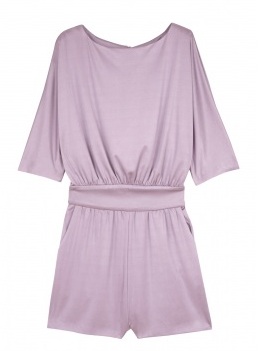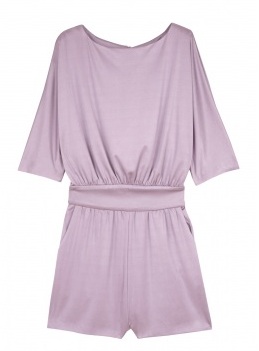 For an understated wedding, opt for a piece you'll wear again. Simple shapes, fluid fabrics and subtle shades are perfect for looking pretty without upstaging the bride – we love Halston Hertiage's satin jumpsuit for refined, relaxed style.
Halston Heritage mauve boatneck jumpsuit, £216, available at my-wardrobe.com. BUY NOW!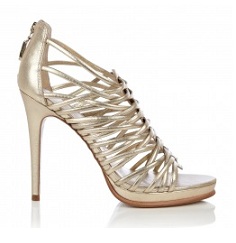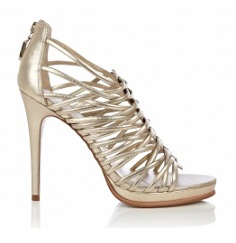 Keep accessories feminine and classic with a contemporary edge to keep your look feeling fresh. A pair of strappy metallic sandals will add easy glamour understated styling, and their versatility makes them keep-me's for all occasions.
DVF metallic Envy multi-strap sandal, £319, available at my-wardrobe.com. BUY NOW!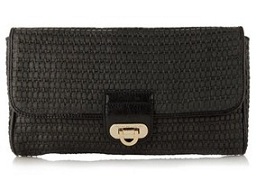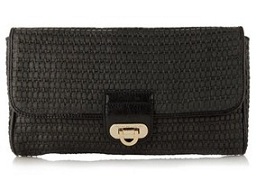 A simple, oversized clutch is all you'll need to hold your essentials in style. Opt for a classic shape in a darker colour to add depth – we love French Connection's weave bag for luxe-looking texture.
Jumbo weave clutch, £42, available at French Connection. BUY NOW!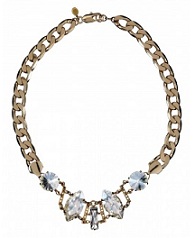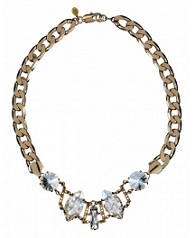 Finish off with a statement necklace to add a seriously decadent streak to your understated dressing. Merle O'Grady's metal chain necklace makes a striking impact with its vintage-inspired style, and it'll tie your look together with aplomb.
Merle O'Grady gold crystal curb collar necklace, £229, available at my-wardrobe.com. BUY NOW!
Check out our other wedding outfits here!