Last Updated on 19th October 2013
Sometimes, when everything surrounding me is significantly trend-led, I get a craving for the classics.
Y'know, those pieces that resurface every season in slightly different shapes with updated details that make you go "oh I need another grey marl sweater because none of my other six have silver cross stitching at the sleeves."
Well, that's how I feel right now about Breton stripes (consider this a prelude to a guest post I've written for Isabella Oliver, where I ramble some more about going back to basics). There's just something about the classic cool of a navy and white stripe that I'll never tire of.
So imagine my yelp of excitement when I found this Amalfi stripe sweater on Jigsaw's wesbite. As it happens, I've been after a Breton sweater – totally different to my current Breton tops, and completely necessary, I keep telling myself – for a while, and this reversed knit version is just the kind of relaxed piece I want to wrap up in on cool summer nights.
Imagine my extended yelps, then, when I saw this cobweb striped sweater (no, it's not just a reverse of the above) and this striped short sleeve cardi.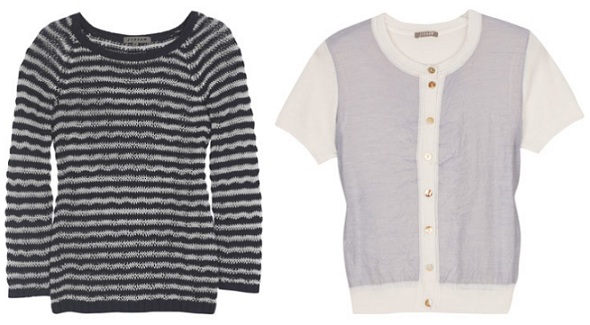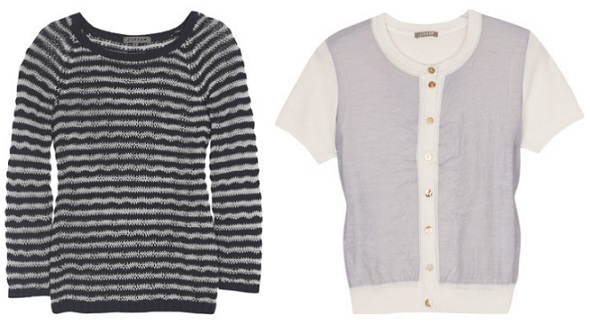 I think I want to buy them all. Perhaps I'm having an early mid-life crisis.
Cotton Amalfi stripe sweater, £69; Cobweb stripe sweater, £69; Knit & stripe short sleeve cardigan, £79, all available at Jigsaw.