Last week I had the absolute privilege of being invited to Tiffany's Bond Street showroom for a private tour of its new collections, and as well as spying my future engagement ring (cue panic from my poor unassuming boyfriend), I spied sparkles that you'll all fall in love with.
So this is where I start my confession, albeit a rather intrepid one: I've never really been a Tiffany girl. Blame it on my love for tough treasures from Dominic Jones or cool costume gems from Mawi, but it wasn't until the brand launched a series of silver and gold keys several years ago that I ever seriously considered owning a Tiffany trinket.
That said, I have an overriding soft spot for anything classic, so I accepted our invitation to visit the luxury jewellery label with intrigue, an open mind, and a feeling that, as I walked past its iconic blue flags and beaming door butler, perhaps I might have been missing out on something rather special.
And hey, it seems my gut's a pretty good measure. Designer collaborations to suit every style and sparkles to suit every finger, I oohed over vintage-inspired, vivid-coloured jewels, ahhed at artwork bone china bracelets and cooed over carefully placed diamonds that caught the light in ways I could have never imagined.
I'm ashamed to admit I really had no idea just how intricate the design process of an heirloom Tiffany piece is – or how painstaking. You know, they'll wait years to find another stone that matches the exact colour of the previous one in order to complete an earring.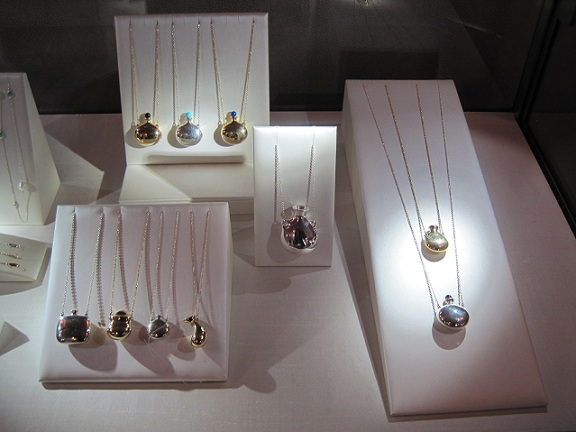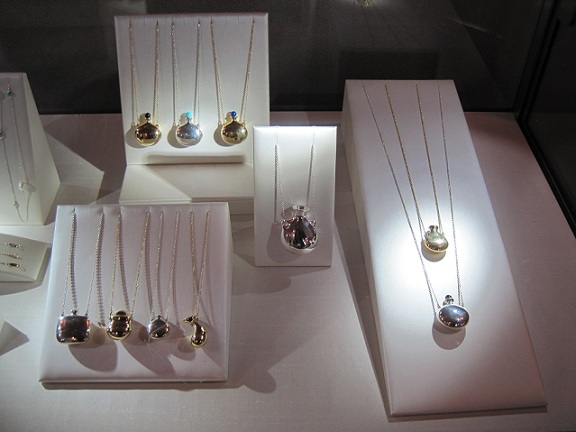 And then I was introduced to my favourite collection – for its wearability, at least: Elsa Peretti's bottle pendants. The jewellery designer's handcrafted bottles – inspired by 1960s Italy and created to hold a gardenia – have been recrafted in new shapes, with precious metals and gemstones. I love their simplicity, and the idea of popping a pretty flower in the bottle's neck is utterly charming. (Prices from £240).
Also exciting? Tiffany's new collection of handbags – yes, really. In a massive move on from its signature leather accessories, the iconic luxury label has launched a line of reversible leather totes which feature soft coloured suede on one side and metallic leather on the other. They're really quite chic, and at £460 for the large, they're rather accessible for what is, essentially, two bags in one.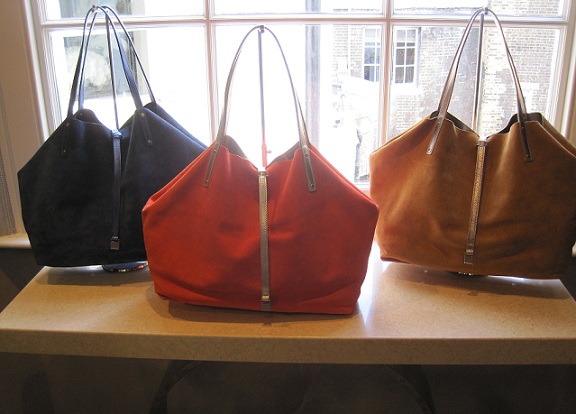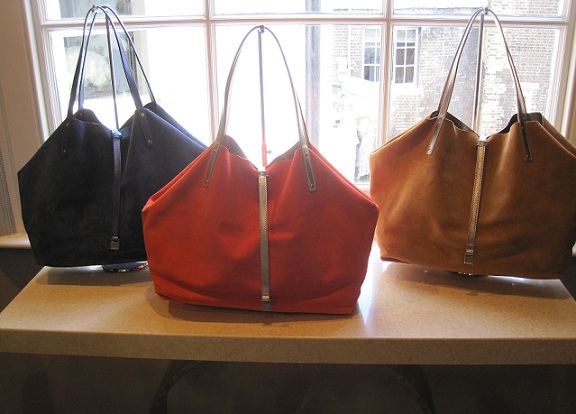 Is that enough gushing for one day? Probably. And this girl's got a lifetime of Tiffany to catch up on.
My huge thanks to Tiffany for taking the time to show me around the new collections and for the incredibly generous gift that's been stuck solidly to my neck since Thursday.