Last Updated on 19th October 2013
There's no denying the female population's heightened obsession with wedding trivia and 'trying to fit into Vera Wang' syndrome post April 29. It's as if we manufactured the ultimate wedding dream overnight and woke up on 30th April making wedding planner appointments.
But marital cynicisms aside, we really loved getting caught up in the jamboree that was Kate Middleton's wedding dress. The designer, the length of the train, the would-be similarities of a frou-frou affair mirroring her late mother-in-law or the subtle differences that would set her apart – ah yes.
But after months of headlining the papers for every dress she slips into, the fashion spotlight will be shining on a different Kate this week. Indeed, this Friday will host the super wedding of supermodel Kate Moss, and no, we're not playing this one down – we're just as obsessed (maybe more)!
Bridal fashion, although always present, definitely went stellar in the style ranks thanks to Sarah Burton's royal affair. Glossies seeking to satiate their infatuation with all things bridal translated into an outpouring of beautifully captured, unconventional bridal-inspired shoots.
So prepare to become trapped in tonnes of tulle and entwined in fine lace – as an ode to our favourite bride-to-be, we've compiled the best bridal-inspired shoots to celebrate the run up to the other great Kate's big day…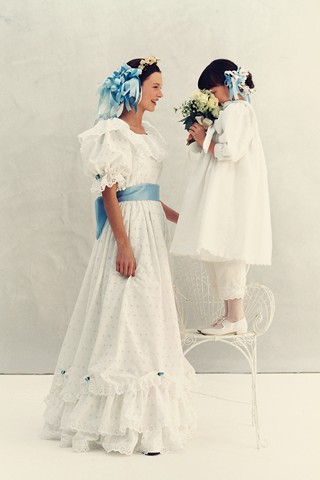 Teenage Bride: A fresh-faced, 17-year-old Kate Moss photographed by Michael Wooley in for Bride's Magazine in 1991. The full shoot is set to be re-featured in Brides Magazine's July/August issue.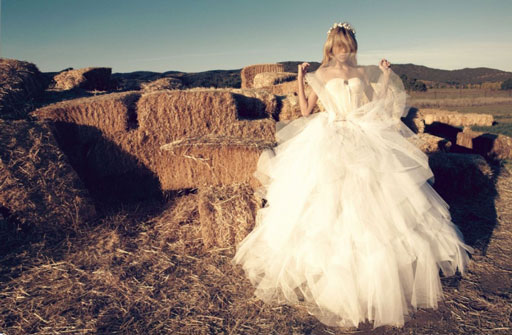 The Sizzling Bride: Model of the moment Anja Rubik posed for this unconventional wedding-inspired shoot in Vogue Nippon's March 2010 issue. Shot by Camilla Akrans, we were mesmerised by the hint of sexual romance seeping through the images; a perfect juxtaposition of pure against the raw countryside.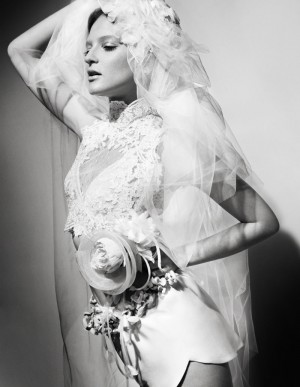 The Bedroom Bride: The caption says it all. Brazilian belle Bruna Erhardt poses for Vogue Brazil Brides 2011, shot by Renam Christofoletti. The under-dressed approach is the perfect seductive spin on the assumed bridal coyness.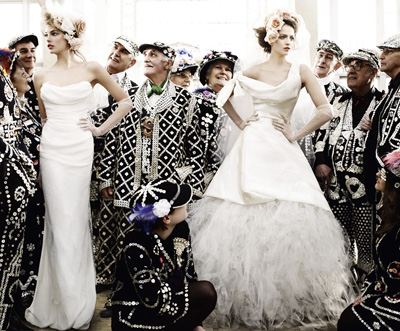 Wedding Belles: We can't get enough of the Mario Testino's 'Wedding Belles' shoot for British Vogue's May 2011 issue, featuring a cocktail of industry super-beauties, including Fei Fei Sun, Karmen Pedaru and Arizona Muse in an overspill of couture bridal decadence. Being Kate Moss's choice of photographer for her big day, Testino was naturally going to be a favourite of ours.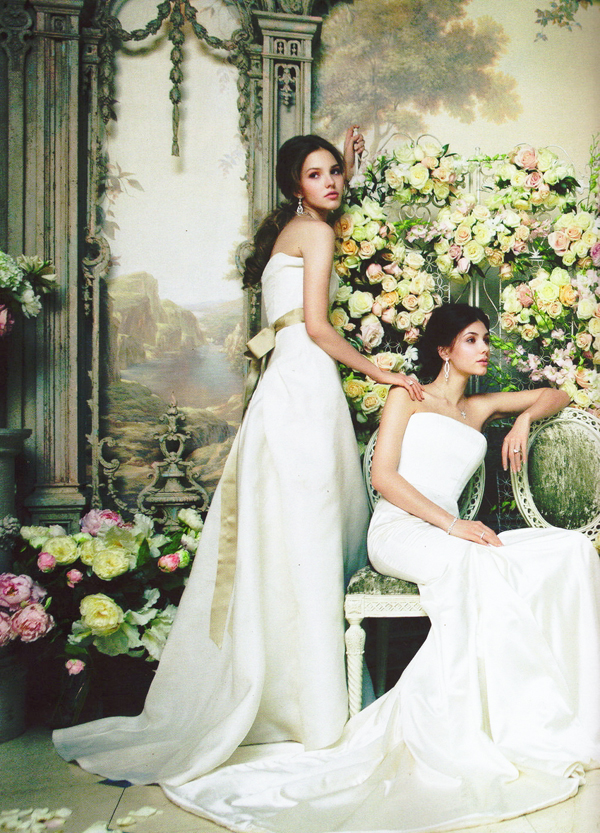 White Wedding: A Russian all-starrer, this bridal shoot was photographed by Danil Golovkin for Vogue Russia's April 2011 issue. An ethereal display of vintage fairytale themes, this shoot brings home the true and traditional wedding we all secretly dream of.