Last Updated on 10th November 2017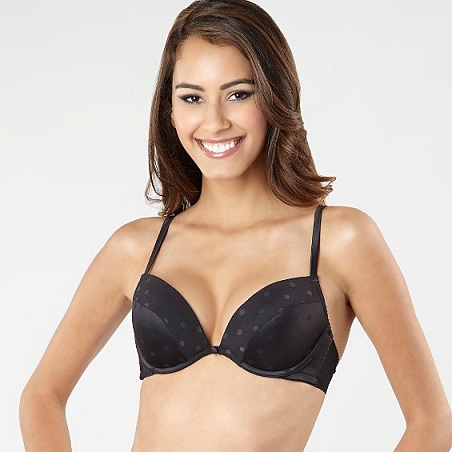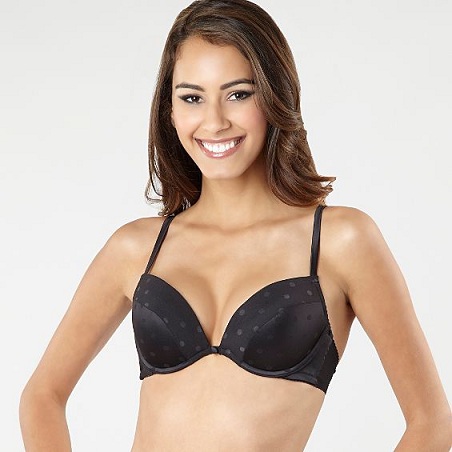 Some things just need a boost: my shoe wardrobe, the ailing economy and the weather, to name but a few. So we decided to boost something closer to home and put the Debenhams Triple Boost Bra to the test.
Promising me a (much needed) 'boob job in a bra', the padded push up bra boasts the latest cleavage enhancing technology in the form of a three-step cleavage revolution. If it's all sounding too technical, I'll break it down for you.
The 'miracle-working' bra came with a mini diagram explaining how I could achieve the ample bosoms I've longed for since my teen years.
Step 1: the soft foam cushion enhances the overall shape.
Step 2: the medium foam cushion lifts the bust.
Step 3: the firm foam provides a mega side push and lift. And though the three foam inserts inside the cup resembled large pebbles, they worked nonetheless.
The Triple Boost bra felt comfortable and didn't give that 'compressed' feeling I generally get when slipping into bust boosters for the entire day.  Immediately after wearing the bra, I looked in the mirror to assess my newly ample bust area and instantly noticed an impressive difference: my bust had visibly been lifted as promised by the three-step technology.
I wore the Triple Boost bra with a deep v-necked dress – the type of neckline I usually avoid due to a lack of sufficient cleavage to do it any justice – and lasted the whole day thanks to my new found confidence (in a bra!).
Although the Triple Boost Bra is comfortable, I would say it's better suited for wearing under an evening look, rather than in the day.
For someone like me, who needs a boob job pretty much all the time, it was fine, but for the slightly bigger-busted ladies who are just looking for a gentle lift, something with a little less padding may work better.
Overall, the comfort factor, the boob-boosting benefits, the universal colour and spotted self-print makes this bra a firm favourite in my lingerie wardrobe – and I'd definitely recommend it for women who share my dilemma in wanting a lift, minus the expensively seedy plastic surgeon.
Black spot triple boost push up plunge bra, £22 £17.60, available at Debenhams.com.