Last Updated on 15th September 2011
Can you believe it's a week since Fashion's Night Out? The last seven days have flown by, but if there's been one thing on our mind, it's the results of our photoshoot with Juicy Couture.
You might remember the competition we held with the label to win a fashion day out, complete with afternoon tea at Claridge's and a Vogue photoshoot with Juicy Couture's latest collection – well we've just received the snaps to prove it.
So, here's a little rundown of what a day with Juicy Couture is like:
Armed with our competition winner, our journey began in a blacked-out private cab to Clardige's, home to London's finest hotel. Afternoon tea, surrounded by rich old ladies doing lunch and posh men with too much money to spend was on the agenda – that's finger sandwiches, scones, a grand selection of cakes, champagne and as much tea as you can consume, if you're not familiar.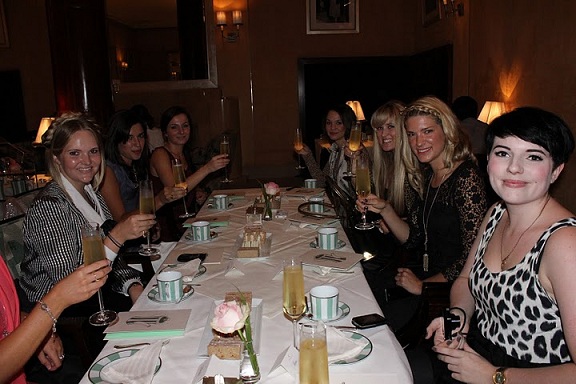 Once full and suitably fizzed-up, our fashion gang – comprising four bloggers, each with a winner, two perfect PR girls and two lovely Juicy ladies – was chauffeured to the Juicy Couture store. It's just around the corner, on Bruton Street, though the traffic, thanks to FNO, would have you think differently.
Arriving in store, our task begins – 10 minutes to pull your favourite pieces from Juicy Couture's new autumn/winter 2011 collection, style up your winner, and have her pose for the Vogue photographer. That's no mean feat, but hey, we're fashionistas.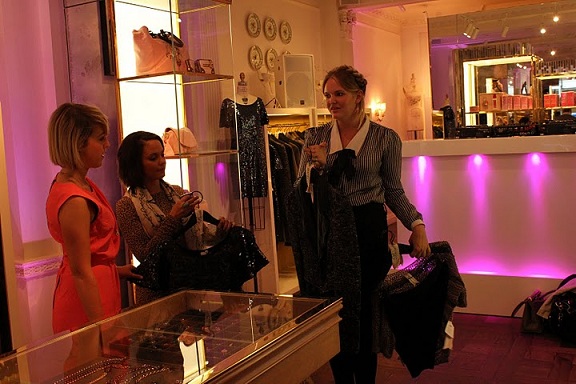 A word here, if you wouldn't mind, about Juicy Couture's new collection. It's a far cry from the velour tracksuits and printed tees we've all come to expect as standard from the brand. Whilst those pieces still remain – they're Juicy's signature, after all – for autumn the label has changed direction towards a much more trend-led, high fashion approach (it's no coincidence Juicy's new marketing exec has just come from Burberry, where she completed a successful rebrand (remember the time Burberry was associated with chavs and check?)).
Tweed jackets with leather trims, luxe leather leggings, cosy cable knits, vintage-look lace dresses, sweet swing capes and sumptuous fur are all on offer – and are wonderfully surprising to boot.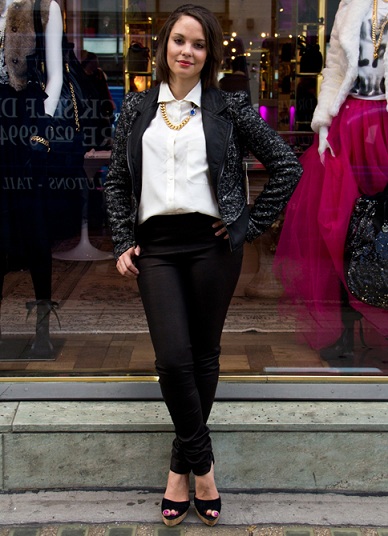 Anyway, we digress. Vogue shoot over (doesn't our winner look fab?), we explored a little more in the store which, with it's three floors and decadent spiral staircase feels more like a stately home, and stayed for the party to begin. Tali Lennox, Sunday Girl and Razorlight's Jonny Borrell arrived to play a DJ set (the latter would play reggae – Juicy Couture's managing director has a Jamaican husband and a penchant for the genre), the cocktails began to circulate and the celebs arrived.
And so we partied, we danced, we mingled and did all the stuff you'd expect. And then we went and slept (in our wonderfully welcoming hotel, courtesy of Premiere Inn).
Click through our gallery below to see our styling day in pictures – and check us out on the Vogue microsite, built especially for the event!
[nggallery id=79]
Our huge thanks to Juicy Couture for a fantastic Fashion's Night (and day) Out, to the wonderful PR team who successfully organised a gaggle of giggling champagne-influenced girls like clockwork, and to Premiere Inn for putting us up for the night.