Want to start wearing spring's hair trends now? Good news – you can! We asked our hair friends at ghd for a few tips on how to recreate our favourite looks from the spring 2012 runways. Next on our to-try list – David Koma's tribal ponytail.
For spring, Koma's collection fused abstract patterns with femininity and sharp, graphic lines. We love the way his Polynesian inspiration carried through to the models' hair, where basic ponytails were transformed into tribal masterpieces.
"I wanted to create a sleek, tribal look," said ghd's creative director, Kenna, who created a feminine ponytail structured with sharp, bold panels of hair slicked to the scalp. "One that looked almost futuristic in its construction."
Here's how you can get the look:
Step 1: Prep the hair with ghd Heat Protect Spray and ghd Straight & Smooth Cream and blow dry smooth. Iron the hair with straighteners and smooth over with serum for a glossy shine.
Step 2: From the centre of the forehead, section off a diamond panel that ends an inch below the crown and slick back using ghd Final Fix Spray and a brush. Secure with an elastic.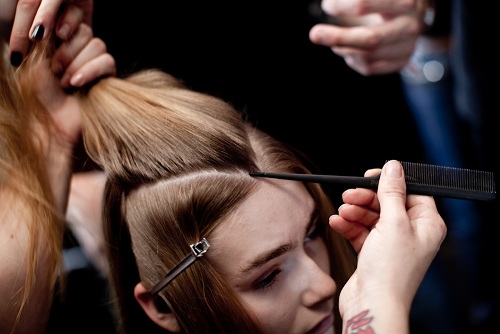 Step 3: From the top of the ear, create another section across to the side point of the diamond panel you've just made. Then, divide away a small piece from the middle of this diagonal on each side.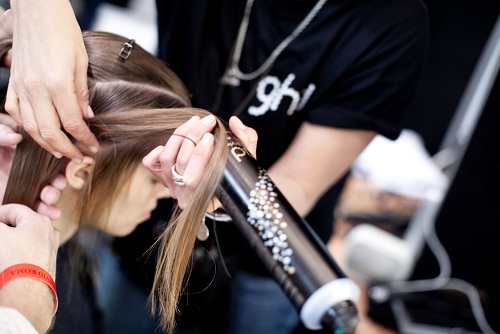 Step 4: From the back of the earlobe, take another diagonal section of hair across to the centre back point of the diamond section and create exactly the same on the other side.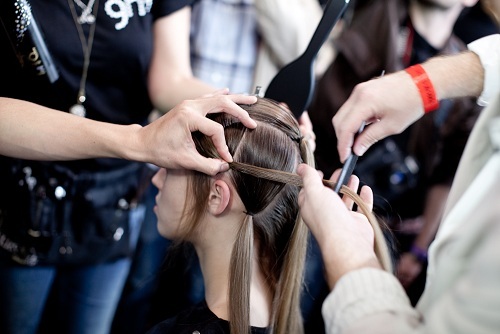 Step 5: Mist all the sections as you go with ghd Final Fix hairspray to ensure all lines between sections are clean and visible. Tie each mini section with clear elastics and keep them flat to the head.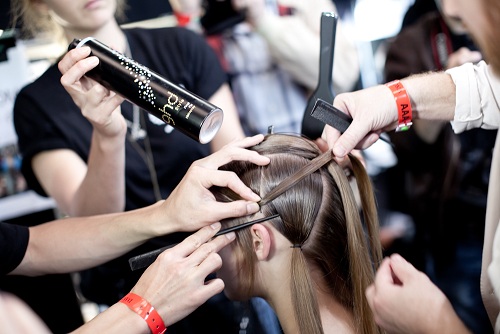 Step 6: Join all the remaining hair from the ponytails together to make a bridge, using hairspray to keep them together. Upper sections should join into the main ponytail at the top of the crown, and then be joined by lower sections several inches above the nape of the neck. This creates one ponytail with your remaining hair underneath left out long and straight.