Last Updated on 19th October 2013
Down an unsuspecting cobbled street and inside ancient unassuming architecture in the heart of Rome's over-subscribed city lies the life of one of Italy's most iconic couturiers – Valentino.
It's not every weekend one gets asked to visit what is, perhaps, one of the last remaining real couture ateliers, but then again, it's not every weekend one gets whisked off to Rome with the aforementioned luxury label for company.
And as experiences go, this was certainly on par with visiting Santa's Grotto as a six-year-old girl. But we'll warn you now, there'll be no visual candy in this post (on the request of Valentino and for reasons we hope are rather obvious).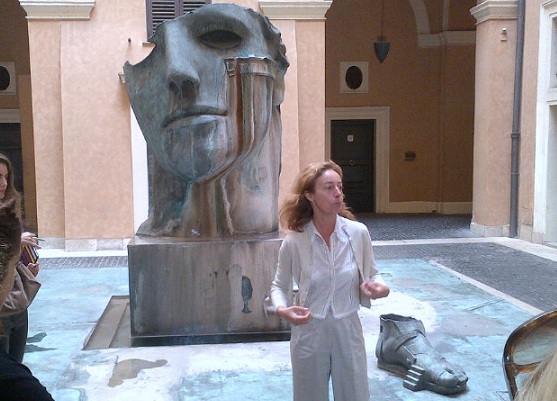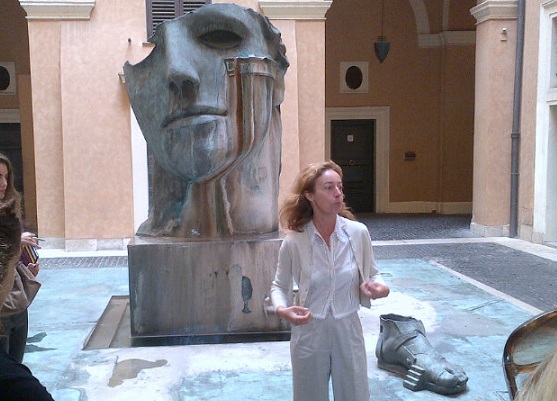 An introduction from the atelier's manager in the courtyard tells us when we step inside the surrounding stone walls, we'll witness girls, as the dressmakers are referred, creating the clothes we see on the catwalk; we'll see the materials and feel the fabrics; we'll learn the secrets of made-to-measure sizing and the art of structuring; we'll hold some of Valentino's most iconic creations.
It's rather amusing, really, that for us the above sounds like something straight from a sartorial dream – we can touch the dresses? – but for the atelier's girls, it's just another piece of silk organza, another stitch, another day at work.
For all Valentino's great elegance, these women, crowded around several small tables on the second floor of a warm rustic building, sharing jokes about the over-excited group of foreigners that have come to see them sew a sleeve to a blouse, are really rather ordinary. But their work, well, that's quite a different matter.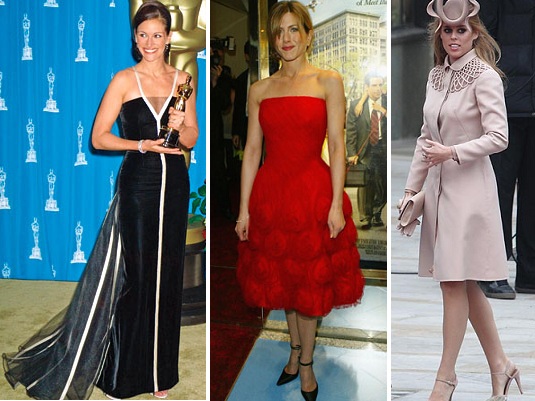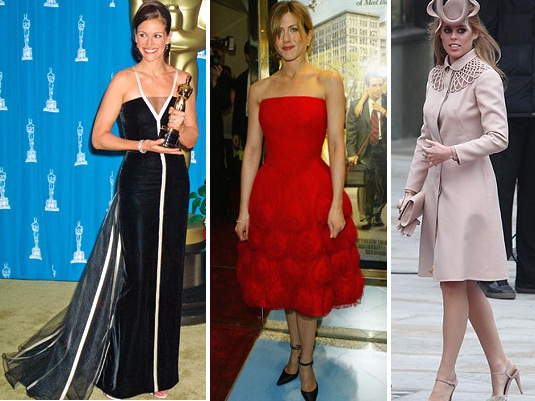 Everything you know from Valentino's couture collections is created here in this humble home. The cream lace dress Jackie O wore to get wed in 1968; a replica of the 1992 black velvet gown with gold ribbons that Julia Roberts wore (and subsequently kept) when she won her Oscar in 2001; the Valentino Red rosette-embellished dress from the first collection the house ever made that Jennifer Aniston wore in 2004; the nude jacket dress Princess Beatrice wore to the royal wedding (Valentino had no idea she'd wear that hat, FYI, nor did they approve) – they're all on display upstairs, and more besides.
But how did they get there? Let us share the secrets of a couturier.
Though there are handfuls of girls crafting – some old, some young (the art is passed down and taught to the latter) – there's a premiere, the wise old woman in charge, who oversees the girls or a specific design via direct communication with the creative director. She'll have meetings with him every day to ensure the vision is developing properly and to discuss any alterations that need to be made. It's an on-going conversation that falls through without either party.
It also falls through without worryingly accurate sizing. There are no size 12s or mediums here, you understand – everything is made to fit each client like a second skin. They measure her neck, her shoulders, her chest, under her bust, her waist, her hips, her bottom, her thighs, her mid-legs, her knees, her calves, her ankles – such is the precision here that nothing can be left to chance, nothing can be less than perfect.
The client will go for a fitting, usually at least one, but sometimes two or more, especially for something like a wedding dress, which may need several alterations. Not only does this give the girls the measurements they need to create, it allows them to place extra padding on mannequins according to her size so that, in theory, they're always pinning to fit her proportions.
Everything starts on paper, so as not to waste fabric. Once the paper is accurately fitted to the model, the design is transferred to a cheap canvas material, which is then pinned to the model for any alterations. Only when the measurements are painstakingly precise is the design finally cut from the real fabric.
Next, we're talked through the shaping of the garments: "It's all in the hands," we're told. Then, on cue, in comes the premier to show us how she's molded panels of silk into the shape of a rose – she forms and folds it with her fingers until it sits upright like a petal.
Key to the structure of every dress, however, is something far more humble: a bustier. Almost every dress has one, not to hold the wearer in, but to hold the dress up. It's not your typical silk-satin lace-up corset – it's an incredibly rigid second skin that makes it easier for the dress to fit. It's also an essential asset to the girls – if a model or a client is similar to the sample size, it might be enough to alter the bustier and keep all the work on the dress.
Equally integral to the process, and similarly surprising, is the girls' most important tool: an iron. Any one iron can weigh anything from 700 grams to 7 kilograms depending on the fabric – a heavy material like wool will need more work – and is used on every part of each design to give it shape and structure and help it hold its place.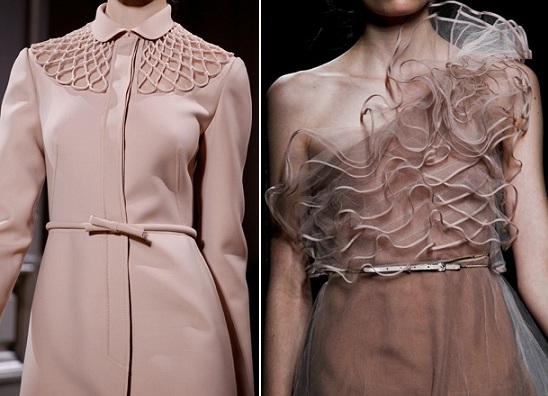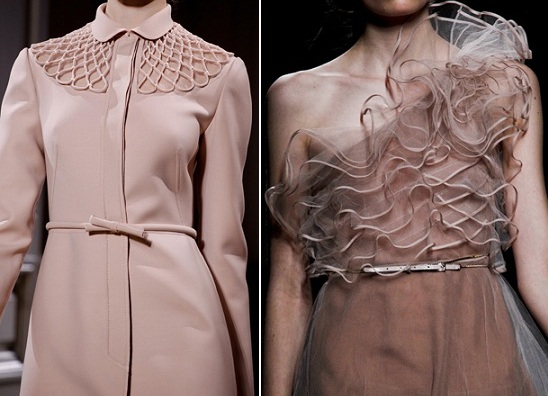 But, of course, it's the detail that's most impressive. On one dress we're shown what looks like a striped pattern, but on closer inspection is in fact a cut-out overlay, where hundreds of centimetre-thick pieces of fabric are stitched between panels to create a lantern-look masterpiece. Similarly, the lattice pattern on Princess Bea's nude dress is crafted from panels of fabric, each rolled like a cigarette and wormed and stitched into a wonderful weaved design.
And it's this intense intricacy and impeccable attention to detail that stands Valentino seams apart from its rivals. It'll take two months to complete a collection of 40-45 looks, and when they're nearing fashion week, they'll work through the night. These girls aren't just proud of their job, they're proud of their heritage, of Valentino's values, of the fact they're one of the only luxury houses still making made-to-measure couture clothing.
It's truly inspiring to watch these women weave their craft, to snoop in on their secrets, to explore their expert technique and to join them in their search to always find a new challenge. Our eyes have certainly be opened, and we doubt we'll ever see a Valentino dress in the same light – if you've any sense, you won't, either.
Our thanks to Valentino, the girls at the atelier and the team at Balistik*Art.
Detail shots courtesy of Style.com.