Animal prints are oh so right, but when pulled together carelessly, can quickly become oh so wrong…..
The perennial leopard print is offered a new lease of life every season, with designers refusing to let go, but snakeskin is an exception. It's a print that can easily become tacky if worn in the wrong way, and that's where we come in!
Cling to these snakeskin sporting tricks, and you won't have to shed (pardon the pun) your clothes in embarrassment.
…..Fun yet functional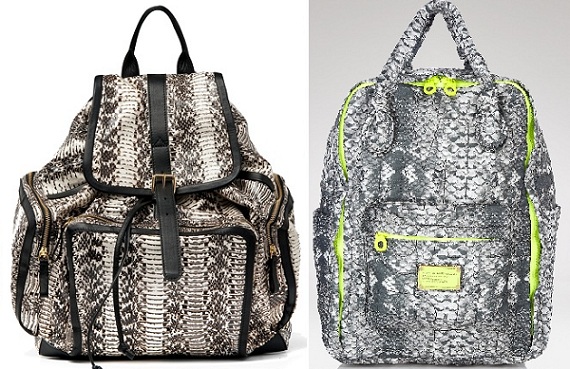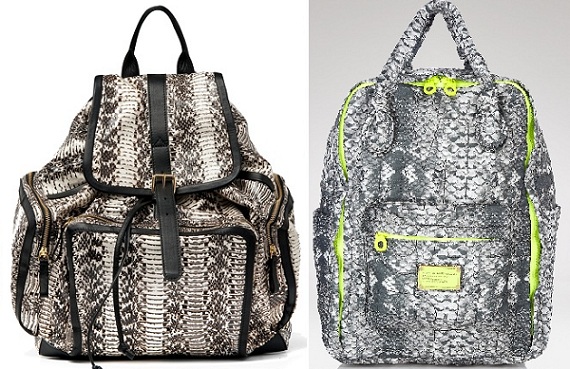 Pierre Hardy S/S 2012              Marc By Marc Jacobs Knapsack, £125.43, Shopbop
…Add colour pop accessories and loud nails to soft snake print pieces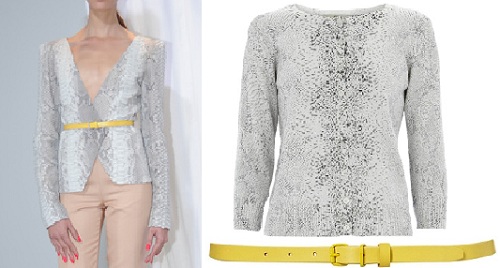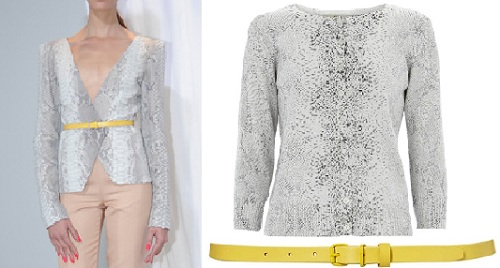 Cardigan, £15, Shopstyle. Belt, £16, Topshop
…Play with colour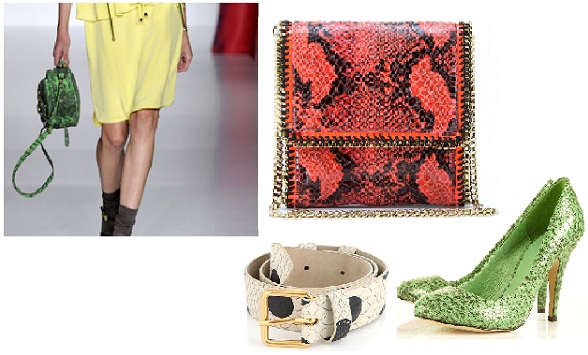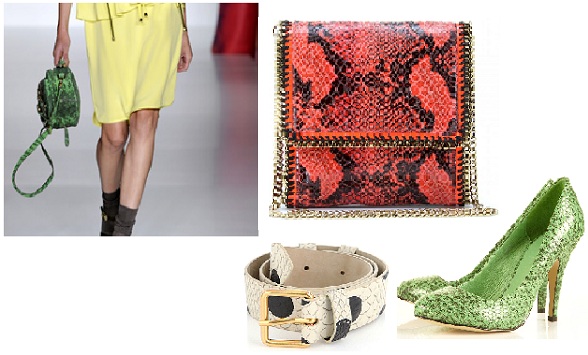 Stella McCartney Falabella Mini Cross-body Bag, £545, mytheresa.com; Snake Effect Court Shoe, £46, Topshop; Marc by Marc Jacobs Hot Dot Belt, £130, Matches
…Wear a heady print such as snakeskin injected with femininity in the form of a wispy, calf length skirt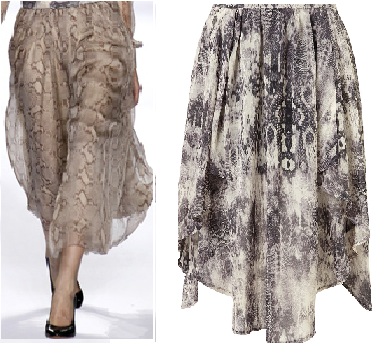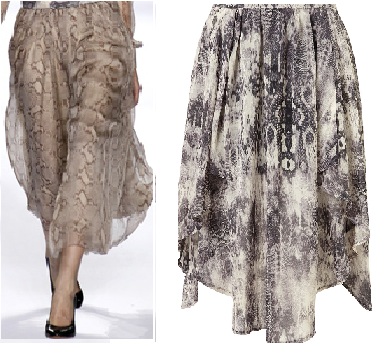 Snake Waterfall Calf Skirt, £45, Topshop
…Clash fearlessly with florals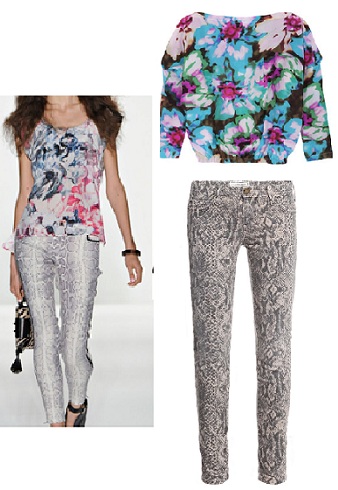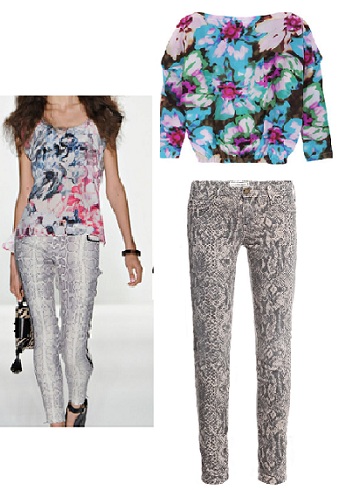 Current Elliot Python Print Jeans, £180, Matches; Paul & Joe  Top, £88, my-wardrobe.com