Last Updated on 3rd February 2012
Spotted: One of the coolest vintage totes with a fun floral print. Where? Camden Passage. If you're in the need of some style inspiration, you definitely have to head to Camden Passage. Not only will you leave inspired, you'll also find some of the coolest antique shops.
We've been on a mission to find some of the most stylish bags in London in association with Kenco Millicano. With the busy Kenco Millicano woman in mind the brand famed for its delicious instant coffee has recently launched "stick packs" – ten individually wrapped servings that fit neatly into your handbag – giving you that smooth, full-bodied taste and rich aroma whenever and wherever you want it.
So with this in mind we've been street stalking looking for the most stylish and versatile bags to slip a couple of "stick packs" into whilst snapping some great pics to share with you guys.
After paying a visit to Carnaby Street and Convent Garden where we found a ton of black and tanned bags we moved on to Camden Passage hoping to find more unique offerings. Definitely a good decision!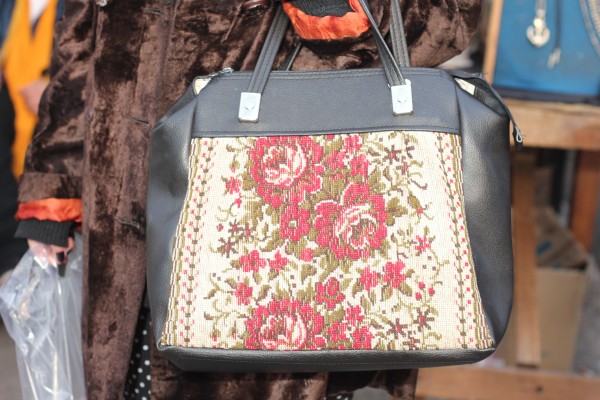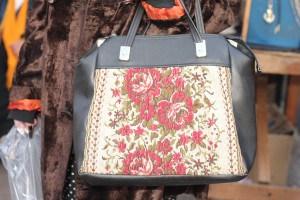 Aside from the floral beauty (pictured above) we also spied a cute bowling bag embellished with a multi-coloured "car" print. Different and pretty cool may we add. See pic below.
Also on our hit list was A black and white checked bag. Oh and we love the way the owner has accessorised her outfit with the gorgeous brown hat. Quirky and fun!
We did also manage to find a couple of classic bags. Case in point – a dark green tote which we literally wanted to run away with and this lovely beige beauty.
Our next stop? Oxford Street and Bond Street!