So last week saw us camping out in Carnaby Street, Covent Garden, Camden Passage, Knightsbridge, Oxford Street and Bond Street all in the name of finding the most stylish handbags in London in association with Kenco Millicano.
Why Kenco Millicano? Well, like most women, the Kenco Millicano drinker is a busy woman, always out and about, so her handbag needs to be as versatile as she is. After all, it holds all the little things that make life so special, a bit like Kenco Millicano. The brand has now added an exciting new addition in the form of stick packs, which fit neatly into your handbag, giving coffee lovers delicious Kenco Millicano whenever and wherever they want!
Now…on to our findings. Sadly we only spotted three bags worth snapping at Spitafields. However all three were great pieces…definitely pieces we'd add to our collection. We'll start with our favourite – this olive green tote (pictured above). We love the shape, size and colour. Most of all we love the front panelling and the front pocket – perfect for holding our "stick packs" *wink wink*.
Next up is this black bag with gold metal hardware. With less structure than most of the bags we spotted last week it's perfect for holding all our numerous gadgets including our notebook (which we couldn't live without). But most of all we love the printed lining.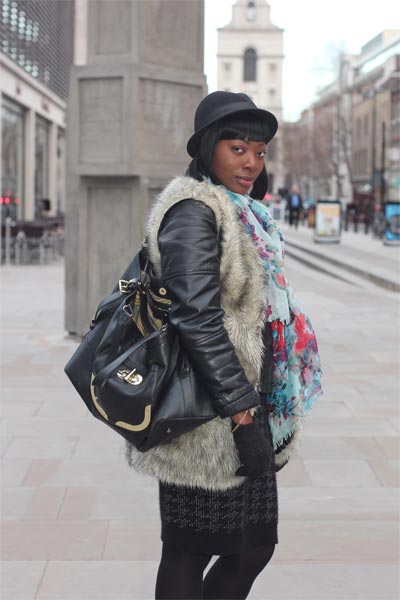 Finally….yes yet another tanned satchel. If you've been following our coverage, you'll know that the satchel has been one of our most popular sightings. But we just had to take a picture of this bag. It's simply perfect. The contrast of the dark brown detail gives it the extra edge needed to make it stand out!'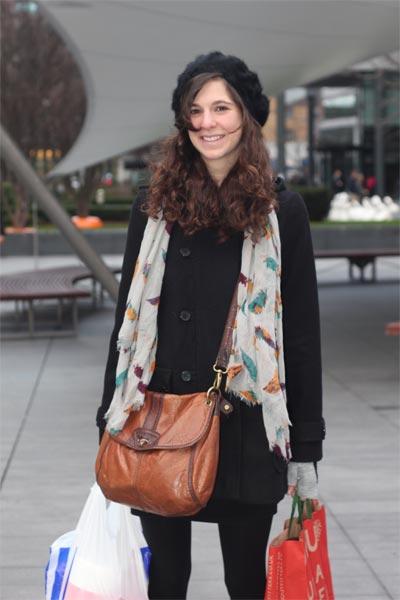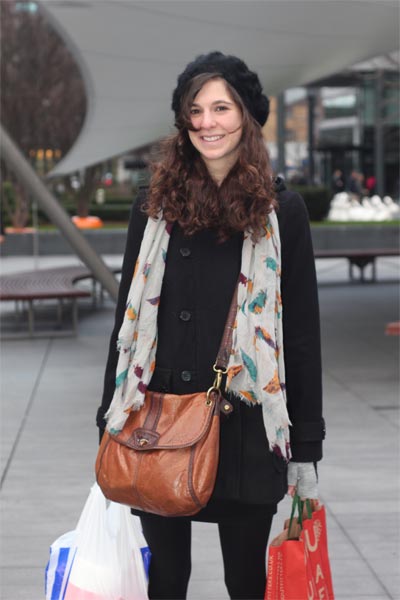 So tell us…which bag out of the three would you add to your wardrobe?