OK, we get it. Emeli Sandé  has an unbreakable bond with dark clothes, and quite frankly, we're here to destroy the peace.
Oh, how we love this uber-talented, mohawk sporting songstress. Her vocals are magical and her superstar singer status was further cemented by landing the Critics Choice Award at this year's BRIT Awards.
Although the Heaven singer didn't appear on stage to collect her impressive accolade, she made a rather unimpressive red carpet appearance in a drab, collared monochrome dress. Now cast your mind back to this year's ELLE Style Awards and you will recall a rather criminally underdressed Emeli, again in a dull dress. Once is a mistake; twice is a sartorial crime!
We've latched on to Emeli's basic dress demands: full sleeved, knee length, no plunging necklines and subdued hues. We're willing to let her carry on with the first three, but the subdued hues are a definite no-no.
For such high prolife, fashion-centric events we expected Emeli to pull out all the 'notice me' stops – we know her amazing hair turns heads all by itself– as the dress is really what it's all about.
So we've done the honours of banishing Emeli's boring dress choices by replacing them with three dresses from go-to online shopping destination, Matches – all of which she would approve, of course.
Celeb life isn't a Tim Burton movie, after all, and nor should your wardrobe be, Emeli!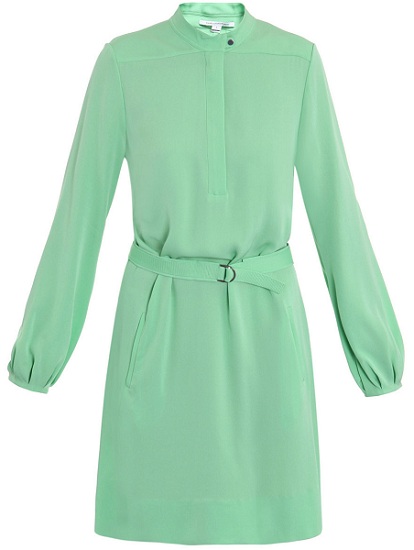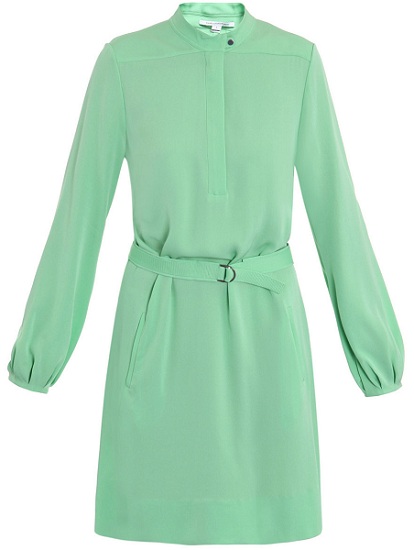 Diane Von Furstenberg Blaire Dress, £395, available at Matches
The Blaire dress boasts all the elements Emeli looks for in a dress: full sleeves, high neckline and a demure knee length hem. Even better that it comes in a season-appropriate pastel green and has a detachable waist-tie for better shape.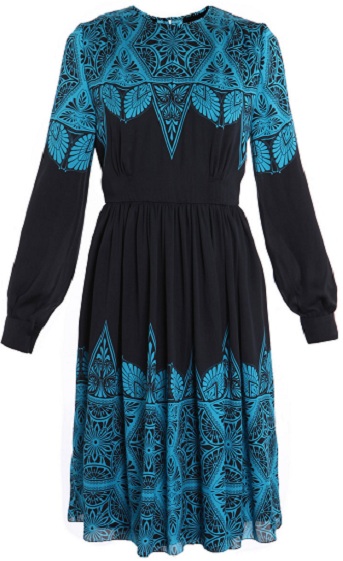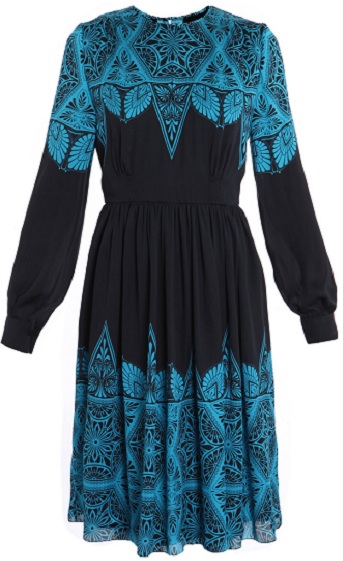 Jonathan Saunders Avery Dress, £1,105, available at Matches
 We've reluctantly let Emeli wander back into noir territory with this black dress, but Jonathan Saunders' colour pop Victorian wallpaper inspired print has a brilliant lifting effect.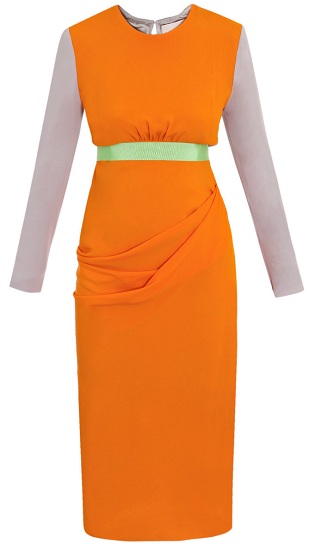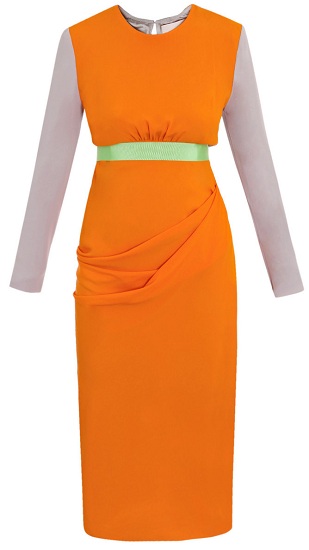 Roksanda Ilincic Silk Blend Dress, £1,048, available at Matches
This wondrous dress needs no introduction. Bold colours? Check. Balancing pastel shades? Check. Super-desirable?Check. Perfect dress match for black dress hugging Emeli?CHECK!