On Wednesday morning we got a very special invitation to preview the wonderful Hermès Leather Forever Exhibition at Burlington Gardens… and we can reveal that it was every bit as magical as we thought it would be! 
We thoroughly recommend the exhibition to everyone – it's running at 6 Burlington Gardens (nearest Tube station is Piccadilly) until May 27th, and entry is completely free – what could be better?! You'll be taken on a historical journey of the iconic brand, which is perfect for fashion fans and history buffs alike.
Look at all that lovely leather below… plus, check out those complex outlines for some of the most popular Hermès bags!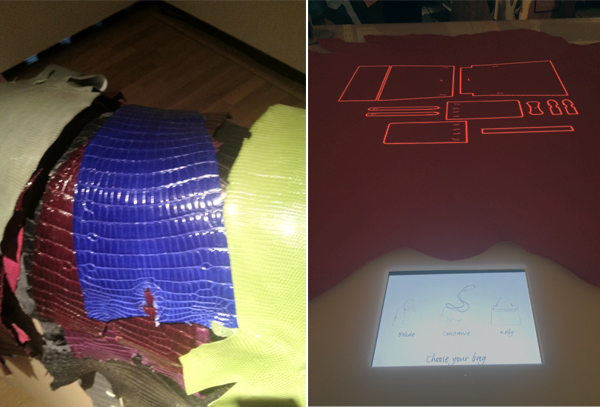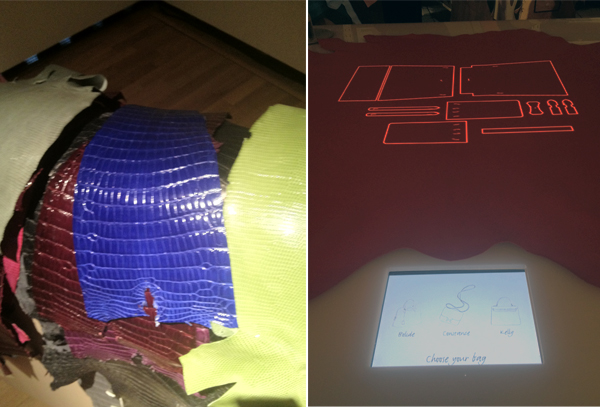 The thing we were most excited about was seeing the artisans at work, so we could see what actually went into making some of the most iconic bags of all time.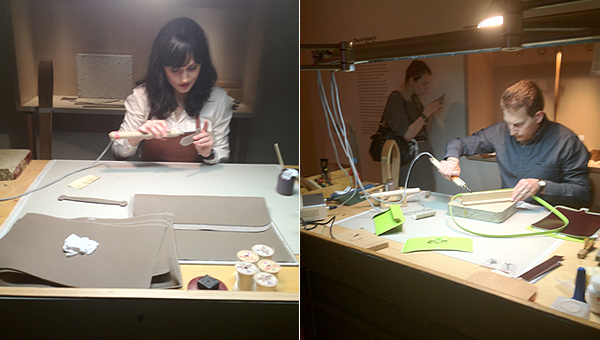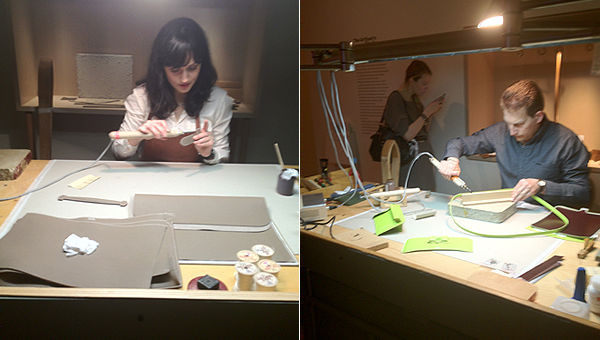 The precision and attention to detail is phenomenal… you have to see the meticulousness to believe it though, so we suggest you hotfoot it down there and gaze in awe at how the luscious pieces of arm candy are made.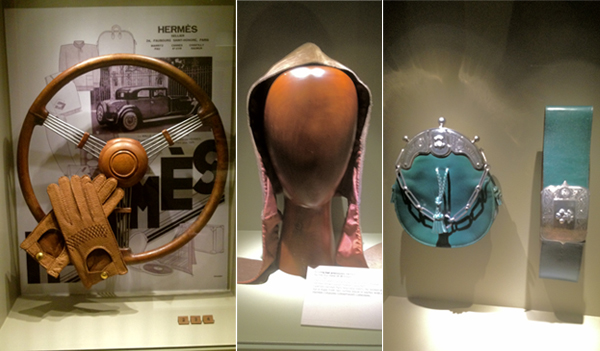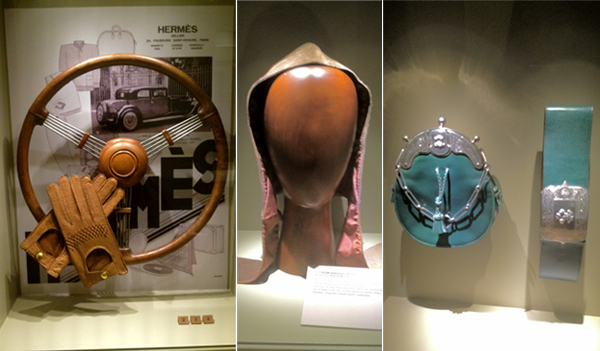 There were many historical aspects to the exhibition too, with some very fine examples of Hermes leather by way of a driving hat once owned by the Duchess of Windsor in the 60s or a sporran and belt owned by the Duke of Windsor circa 1940.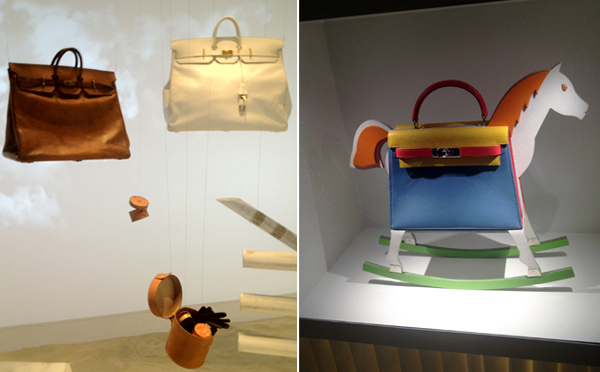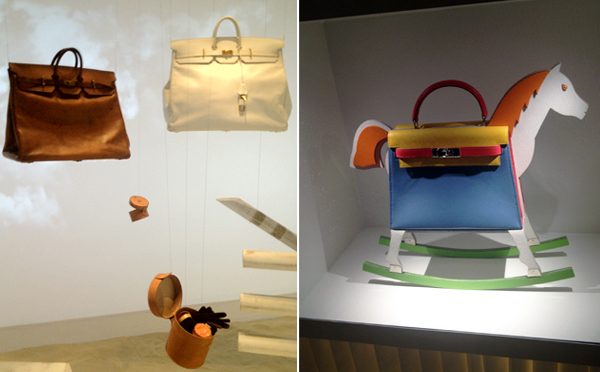 Is it a rocking horse or is it a bag? You be the judge!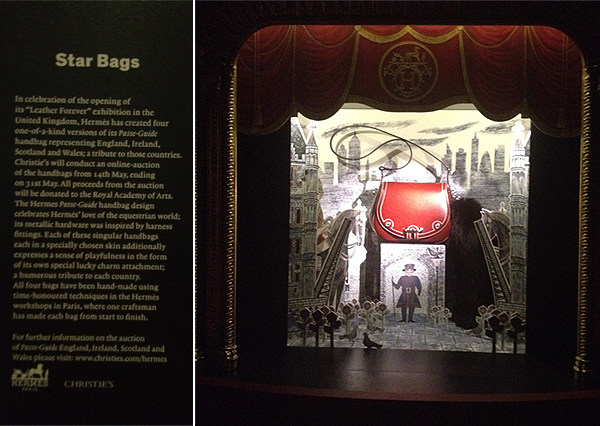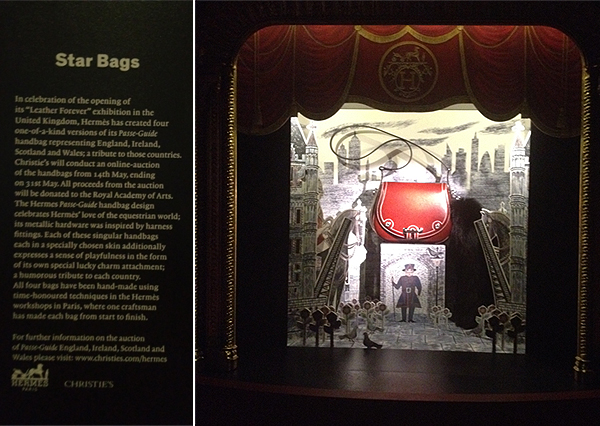 Another highlight of ours was checking out the "star bags" – four one of a kind versions of the Passe-Guide handbag which were created to commemorate the Leather Forever exhibition in London. We loved the literal interpretation of a bag being the "star" of a theatrical show… genius!