Last Updated on 19th October 2013
The pros of and cons of working though a bank holiday week are pretty much equal. You have a three day weekend to look forward to, and let out a little sigh of relief when you wake up hung-over on Monday, but then that eats into your working week ahead, forcing some serious cramming into the remaining four days!
So, the R&R of a three day weekend is cancelled out by the 4-day week workload panic, and so, we guess today of all days you probably need a little boost! Well, this week's stylish bargains are sure to perk up your Friday, even if the last-seen-two-months-ago sunshine hasn't!
We've got the best round up of the latest fash bargains to land at one of our fave online shopping destination, shopbop.com, so you can be sure to find that perfect, cut-price wardrobe addition.
Happy shopping!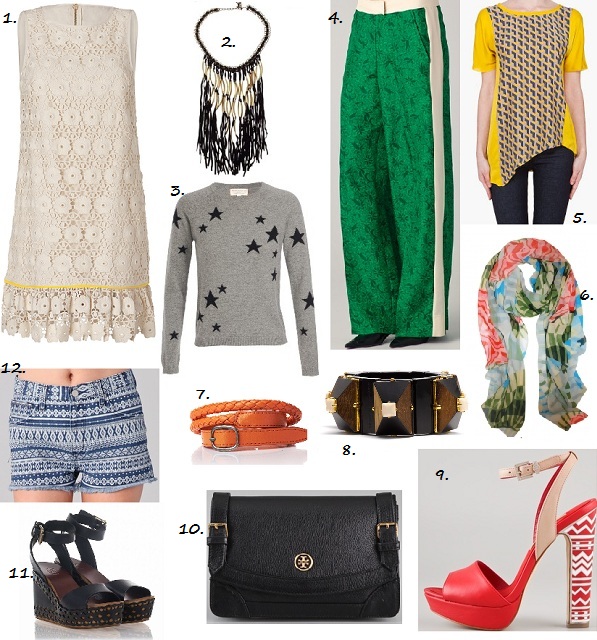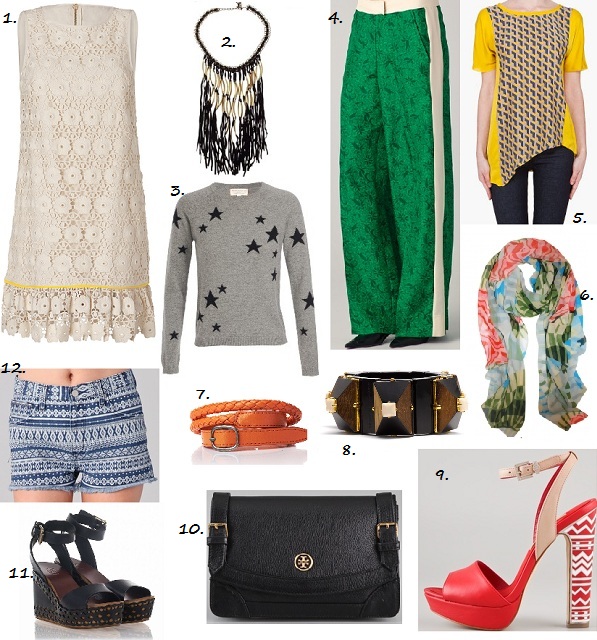 1. Juicy Couture Daisy Guipere dress, £191.42 £133.99
2. Antik Batik Elias necklace, £107.99 £78.24
3. Chinti and Parker star cashmere sweater, £347.61 £251.80
4. By Malene Birger Hazia print tuxedo pants, £220.40 £159.62
5. Rag &  Bone Alexis top, £180 £130.40
6. Thakoon Addition Cabbage Rose scarf, £245.23 £177.61
7. Cheap Monday Theresa belt, £18.62 £13.49
8. Marc by Marc Jacobs Bonkers bracelet, £60.84 £44.07
9. BCBGMAXAZRIA Marcel mosaic sandal, £155.15 £112.41
10. Tory Burch Ally clutch, £245.13 £177.61
11. Ash Vanina wedge sandals, £170.70 £123.65
12. Washborn geometric print denim shorts, £64.59 £46.76