This week's Tuesday Shoesday has got the ladies at My Fashion Life HQ in a tizzy! We have a shared undying love for vertiginous heels, and when it comes to taking us to dizzying heights, no one does it quite like Stylistpick!
Stylistpick is a super-easy-to-use tailored service and brings you your very own virtual stylist to guide you through the latest footwear designs to suit you. Even though we're convinced it's only heels for us, you're sure to find an array of delicious foot candy to suit all your wardrobe needs.
To perk up your Tuesday we've picked out 9 hot-to-trot options available to shop right now at Stylistpick, and perfect to pair that flippy summer skirt or 50s-inspird fit & flare dress with.
And, for those seeking a little solace in the guise of beautiful shoes, don't worry we haven't forgotten your heel-ravaged soles! It's wedges to the rescue and our edit contains the hottest designs to shop up right now!
Happy shoe-pping!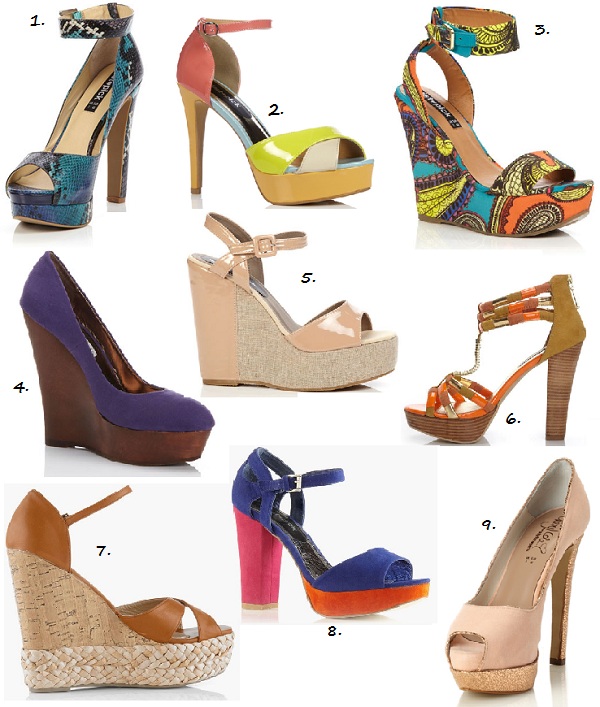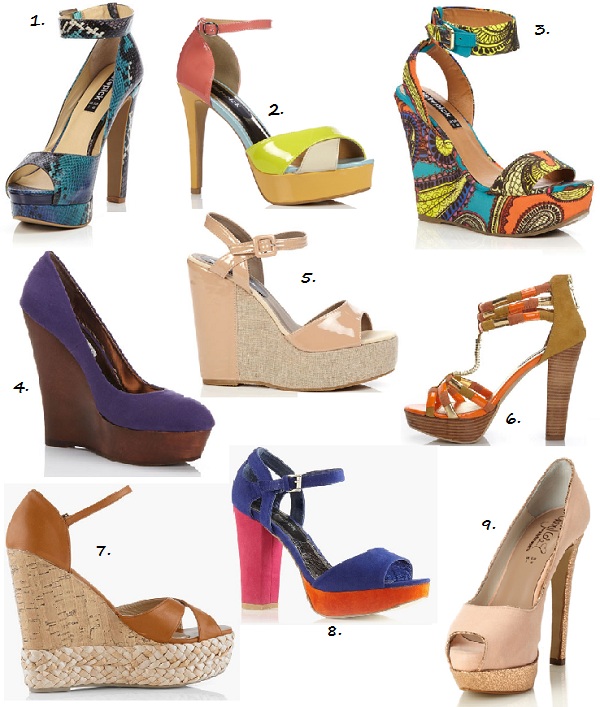 1. Afra Turquoise platform court, £39.95
2. Monroe colour block sandal, £39.95
3. Imelda Blue ankle strap wedge, £39.95
4. Hutton wooden sole wedge, £39.95
5. Bynes contrast textured wedge, £39.95
6. Talitha platform sandal, £39.95
7. Bella rope feature wedge, £39.95
8. Monet block heel platform sandal, £39.95
9. Cheryl Cole for Stylistpick Pink Shrimp platform court shoe, £39.95