With your Jubilee wardrobe sorted, it's time to focus on the Queen's most prized possessions.
No, we're not talking about her beloved corgis, but the Crown Jewels! Ok, before you set off down the Mall in getaway garb, with a mission to snap up them up, take a look at our Jubilee jewels edit!
You're sure to find a stunning sparkly buy to rival Queenie's, and given your patriotic wardrobe, the accompanying accessories had better make an equally proud statement!
Bling-tastic crystals are the way to go, and for those really looking to up the accessory ante, we've even thrown in a princess tiara to really get you in the regal mood!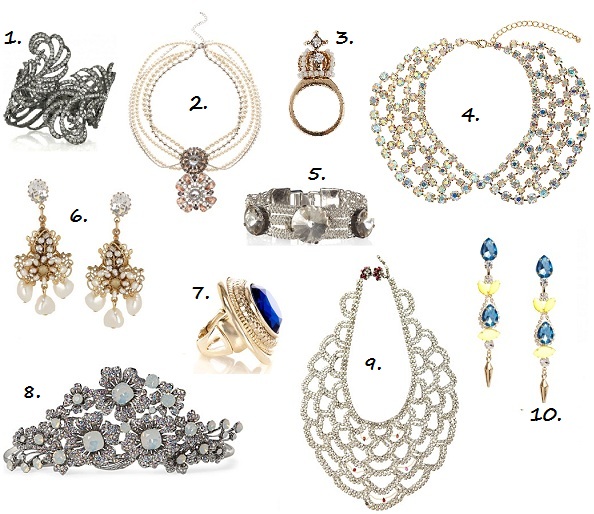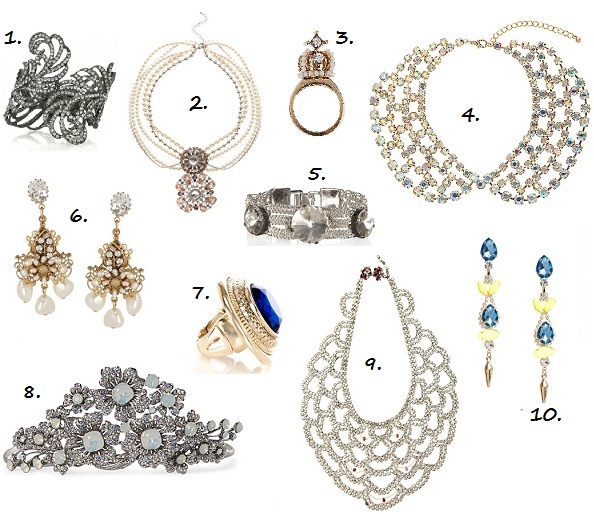 1. Kenneth Jay Lane bracelet, £320, Yoox 
2. Statement pearl and jewel choker necklace, £45, Asos
3. Jubilee Crown ring, £10, Topshop
4. Gem Peter Pan necklace, £45, Topshop
5. Marni Woven metal Swarovski crystal bracelet, £137.50, The Outnet
6. Bijoux Heart 24-karat gold-plated pearl and Swarovski crystal earrings, £135, The Outnet
7. Sandstorm ring, £14, Oasis
8. Butler & Wilson flower tiara, £98, Selfridges
9. Dicha Decades Vienna necklace, £550, Matches
10. Jewelled Spike Drop Earrings, £15, Asos