Last Updated on 18th April 2018
The summer sales are well and truly upon us, and for all those stylish bargain-hunting mavens looking to snap us some tasty sale treats, our Friday edit is here to cheer up your wardrobe.
Looking for a sharp blazer in an eye popping, pick-me-up shade, or maybe you're after a pretty dress perfect for a summer soiree? We've made it easy with our summer sale shop edit!
Look-at-me summer accessories are a must have for adding some zing to those moody-hued fall outfits your already planning, being ahead of the style curve and all that, so the Stella McCartney 'Falabella' silk striped fold-over clutch is the perfect pocket friendly investment.
From high street to high end, snap us this season's style free of a guilty conscience and overworked bank balance!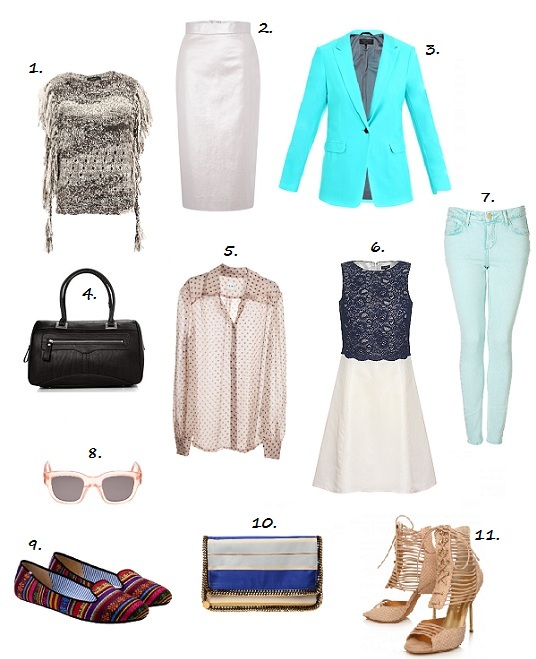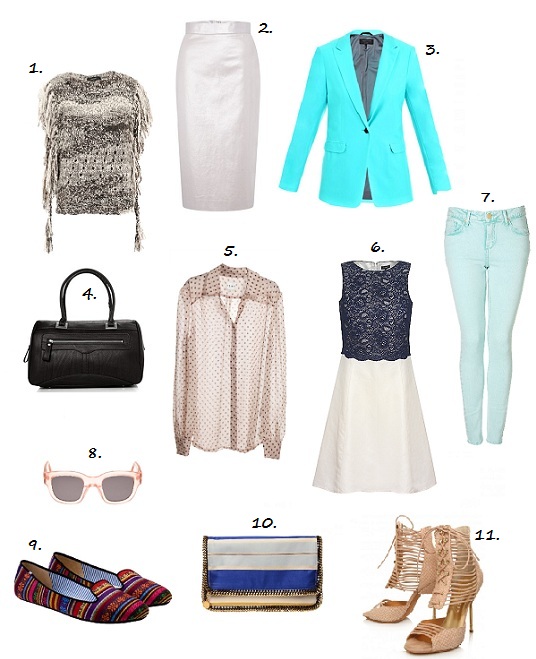 1. Isabel Marant Agora fringed poncho top, £630 £441, Matches
2. Sparkle Babs Pencil Skirt, £77 £51.50
3. Rag & Bone 42nd Street jacket, £370 £222, Matches
4. Kite Stitch Pleather Bag, £90 £60.50. French Connection
5. Kara Bell Sleeve Shirt, £89 £59, Reiss
6. Lace Overlay Dress, £220 £125, Jaeger
7. Moto High Waist  Peppermint Jamie Jeans, £40 £25, Topshop
8. Acne Handmade Sunglasses, £235, £120, Browns
9. Charles Phillip Peru woven striped dress slippers, £105 £65, Browns
10. Stella McCartney 'Falabella' silk striped fold-over clutch, £530 £320
11. Harlequin Lace Up Suede Sandal, £350 £245, Kurt Geiger