You may have seen a cheeky picture we took of Giles Deacon posing with a bike and a very stylish bag on Twitter yesterday… so now it's time for us to reveal what went down!
Giles Deacon has teamed up with Sky Ride to try and get more women on their bikes, and has designed not one but two bright and beautiful bags to act as the perfect and stylish alternative to the cycling basket.
We headed to the rooftop of the swanky Soho House yesterday morning to check the bags out first hand, and we can confirm that the pair met the "making it stylish to cycle" brief perfectly.
"As a keen cyclist myself I have designed a limited edition bag that is both functional and eye catching – and will make sure women look and feel fantastic on their bikes," Giles said.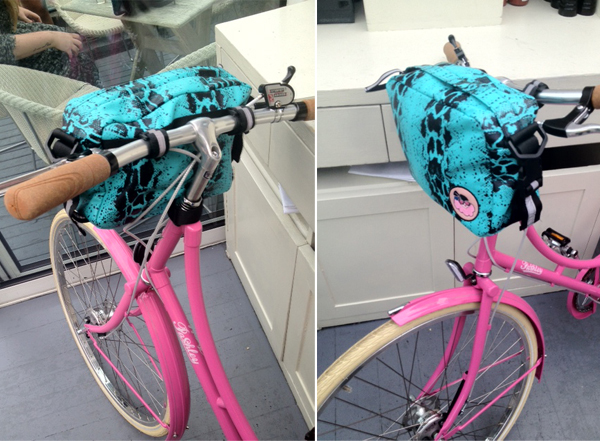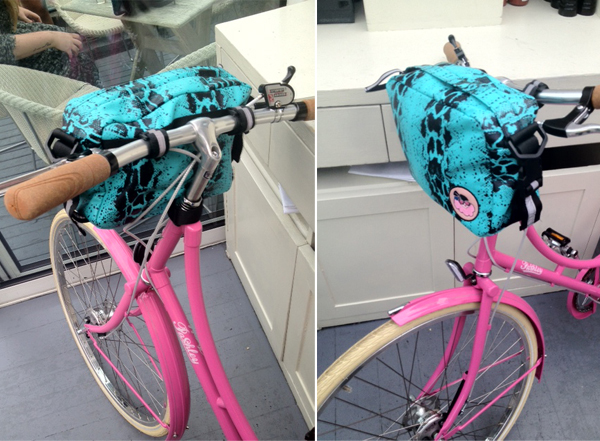 "The bag acts as a modern day bicycle basket but can also be used as a day to day bag. It's the ideal shape and size to use on your bike but also at work or out with friends. I hope women love it and hopefully it will help to dispel the myth that being active means having to sacrifice your sense of style."
You can fit all your girlie essentials in the bags too, from the crucial iPad, to mobile phone, to bottle of water, to anything else you may need. Plenty of room for a few cheeky lipglosses too – trust us, we checked!
As you can see, the bags come in bold coral and turquoise colours (perfect for that all-important high-visibility), retail for £40 and are available to buy from early October – head to goskyride.com to register your interest and to be kept in the loop at all times!
Which colour would you go for? Has this encouraged you to get on your bike?