Last Updated on 19th October 2013
The blazer: a trusty wardrobe dweller and, probably the upper-body sibling of jeans – only because you wear it so much – is the in-between alterative to sweating it out in a coat, or being swallowed up by an unsightly jacket.
A good blazer will work wonders for any ensemble, transcending effortlessly between off-duty and office and, like a biker jacket, instantly adding an easy edge to any outfit.
That's why it's key to invest in one that ticks all the right boxes: good, structured fit; quality fabric and teetering on exciting, rather than Excel-spreadsheet-spouting secretary!
We love the Fruma Tux One Button Blazer by Theyskens' Theory, for its perfect fit, flattering details and quirks such as the signature cut-out section to the back of the neck.
Perfect for sipping cocktails in, hosting a power meeting in, or throwing over your favourite off-duty t-shirt and jeans combo – here's how we're wearing it.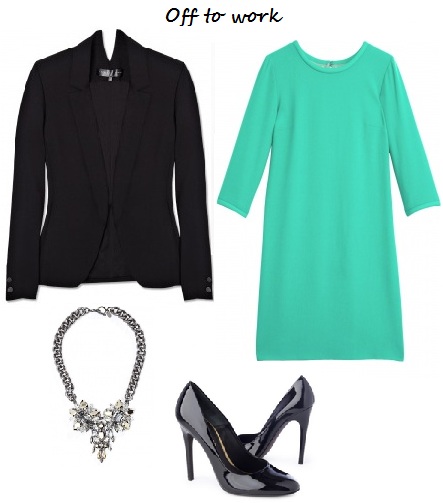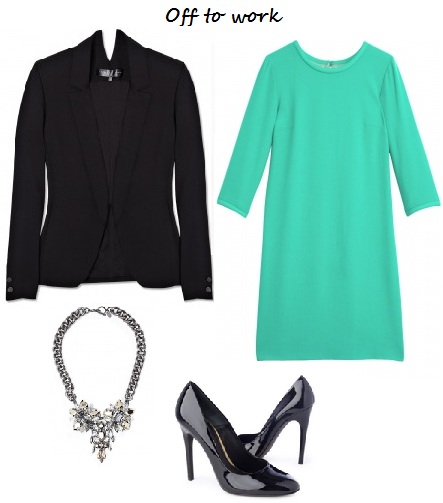 Fruma Tux One Button Blazer by Theyskens' Theory, £485; Peppermint Lola Library Gather Back Dress by Goat, £395; Floral Crystal Embellished Necklace by Anton Heunis, £329; Kurt Geiger Eden stilettos, £150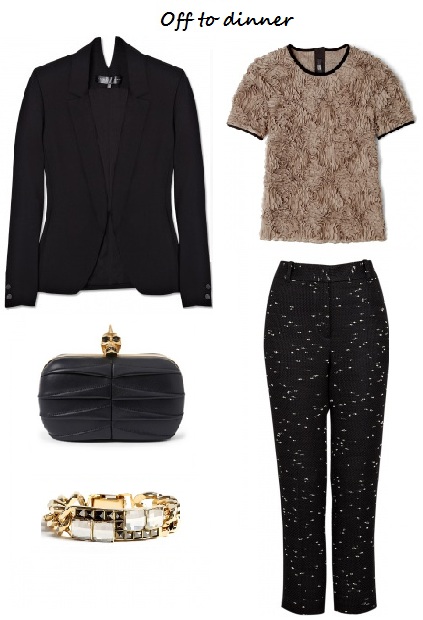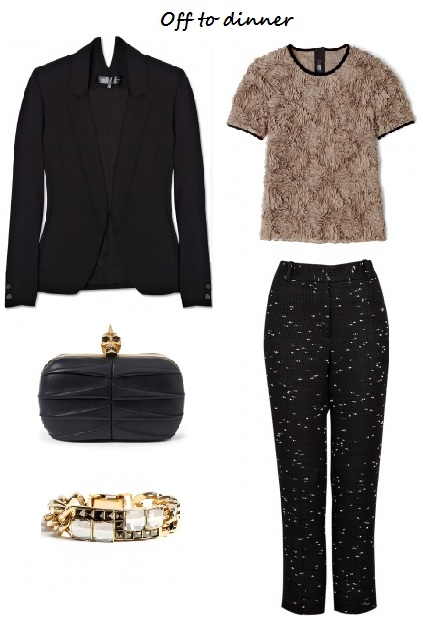 Blazer (as above); Cropped Pencil Trousers by 3.1 Phillip Lim, £345; Lazer-Cut Flower T-Shirt by Markus Lupfer, £189; Chunky Gold Chain With Crystal Embellishment Bracelet by Anton Heunis, £130; Alexander McQueen Punk Spine Skull leather clutch, £895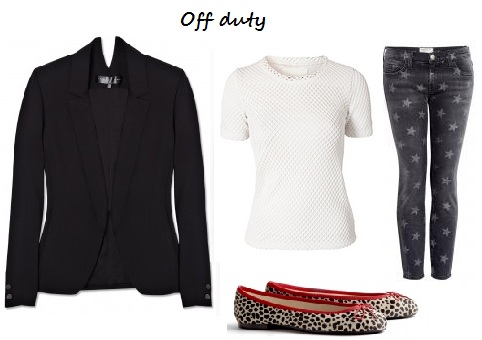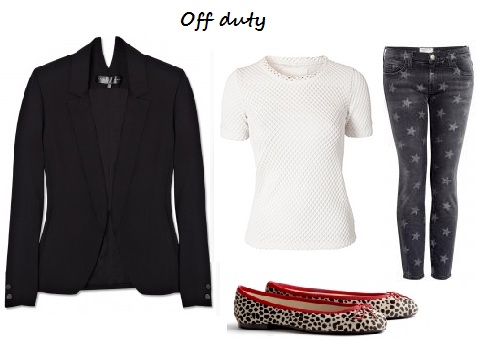 Blazer (as above); Kahlo Net T-shirt, £40; Northern Stars Printed Stiletto Skinny Jeans by CURRENT/ELLIOT, £239; Henrietta Leopard Pony Hair Ballet Pumps by French Sole, £123