What's better than one Emma Watson Glamour October cover? You guessed it: two!
As well as posing pretty for the UK edition of Glamour, the former Harry Potter actress is also fronting the Stateside version, which you can see further down. Makes sense, seeing as she is a roaring success in both places… and the rest of the world (we bet).
We personally prefer the UK version (and not just because of our Great British pride, thank you!) as it's softer and more flattering – plus the dress is gorgeous! As is the Zac Posen number she's wearing in the editorial too. The word "flawless" springs to mind!
As well as making us insanely jealous with the designer pieces she's rocking in the editorial, Emma talks to the mag about her fave red carpet style moments… and we think she's chosen two corkers. You'll have to buy the mag to find out what she went for!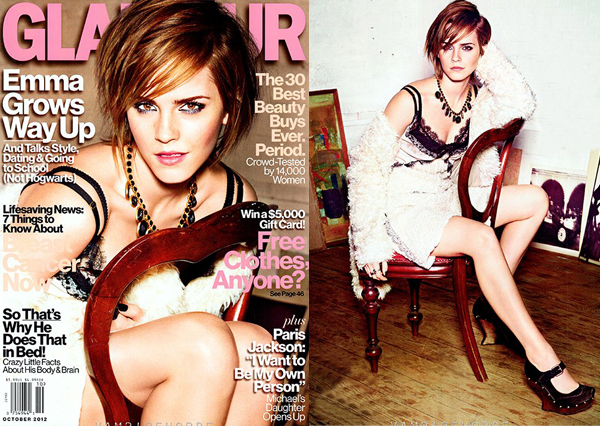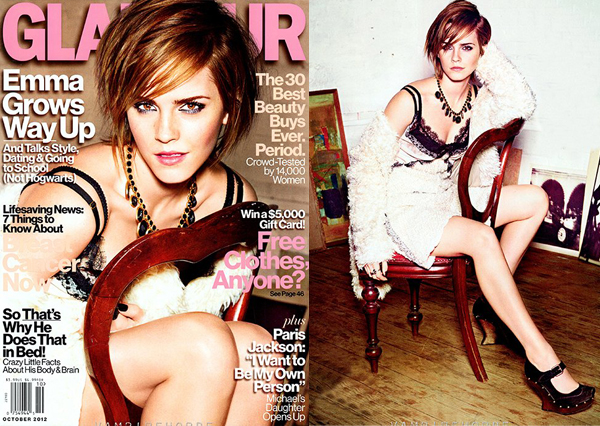 We look forward to seeing a lot more of her now that she's promoting her new film The Perks of Being a Wallflower. Will you be going to see it, or will Emma always be Hermione Granger to you?