Last Updated on 10th September 2012
[noskim]
While searching for last minute London Fashion Week outfits, I got a bit distracted and somehow stumbled upon the party dress section of the House of Fraser website. As we all know, Coast is one of the first ports of call when it comes to finding a dress for a fab occasion (whether it's a summer or winter wedding, glam party, you name it, Coast has it covered!) and I found myself somewhat overwhelmed with choice.
The selection of dresses available at Coast right now is rather insane – we are approaching party season after all! – but I've managed to narrow them down and select a few current favourites. What do you think of my choices? Are you tempted by any of them? Check out the full selection of these Coast dresses currently available to buy right here.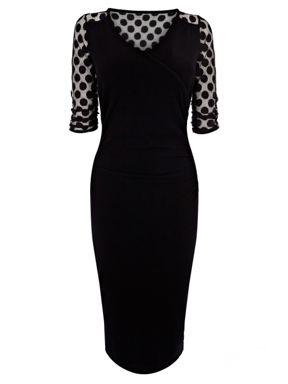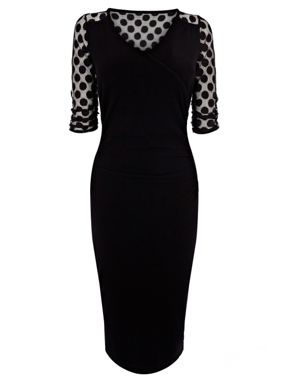 There's something very Stella McCartney about this dress. You know the design I mean – the one that every single celeb from Kate Winslet to Kim Kardashian has been wearing. Black is obviously the sartorially safe colour, but the plunging neckline and polkadot detailing jazzes it up and makes it just that little bit daring! Perfect for wearing on a posh evening out with the other half!
I'd wear it with: some dainty sandals for an elegant look, or some bright platform heels to be loud, bold and glam! Charlette knit dress, £95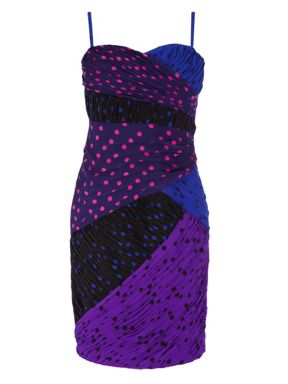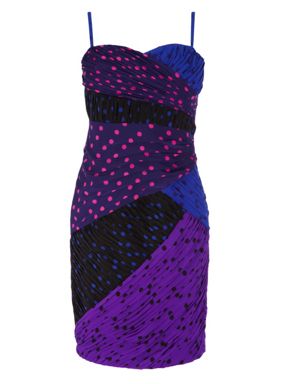 Purple is definitely one of the hottest colours of the new season, and the best thing about this dress is that it features several shades of it, so you really are spoilt for choice! Really tempted to snap this up and wear to my birthday shenanigans later this week… I'd definitely stand out from the crowd!
I'd wear it with: the beauty of this dress is that it does all the talking, so you can really play down everything else. A simple black clutch with unassuming black heels would do the trick!  Go-go dress, £150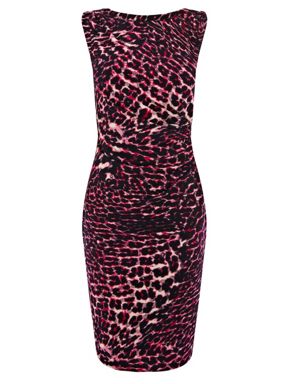 I love a bit of print and I love a bit of colour (Diane von Furstenberg would be so proud!)  so this dress is the best of both worlds. I love the sleek and sexy silhouette and once again, accessorising around it would be so simple. But the statement would be out of this world!
I'd wear it with: A large faux fur bolero would instantly make this dress Christmas party appropriate, wouldn't you say?  Parker leopard print jersey dress, £95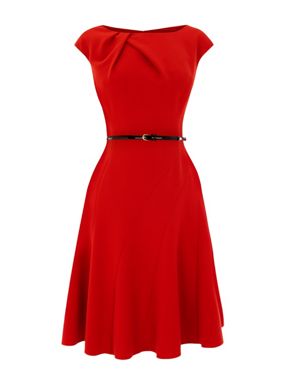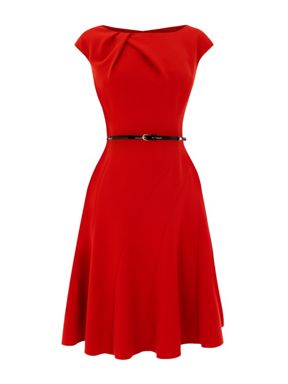 If it's a dress for dancing in that I'm after, I'd definitely look no further than this creation.The skirt is perfect for twirling around the dance floor, and the mono-colour means the world really is my oyster when it comes to accessorising!
I'd wear it with: a super-chunky, bold necklace, or an equally large waist belt to break up the colour. I'd add some nude pumps (not too high if dancing is on the cards) and I'd be good to go!  Lloyd dress, £135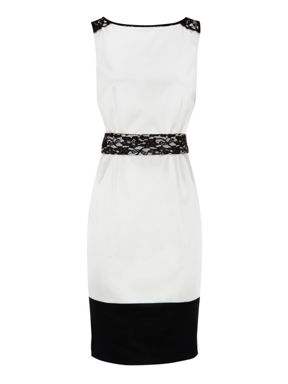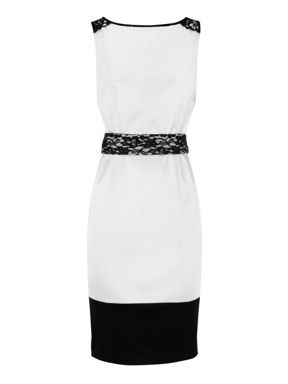 Seeking inspiration from Kim Kardassian post Kanye West's intervention for the final dress. Monochrome has never been hotter – just ask Kaiser Karl – and this is a super-flattering dress to rock the trend in. Good if you want to wear a white dress to offset a holiday glow without looking all bridal. The black breaks up the white perfectly… and I love the waist-defining lace black detailing! Sexy and angelic all rolled into one!
I'd wear it with: some black or white accessories to keep up the monochrome charade or something bold and red to really mix it up!  Cale Duchess satin dress, £99 
[/noskim]