Don't think for a second that New York Fashion Week is over. Au contraire, the fashion atmosphere in the Big Apple is buzzing like never before, as the likes of Marc Jacobs, Rodarte and Vera Wang have recently showcased their spring/summer 2013 offerings on the catwalk.
Marc Jacobs went for something a bit different this season; if there's one thing we learnt from his latest collection, it's that the man loves his stripes. We mean really loves them. He loves them so much that they dominated the catwalk – big, small, vertical, horizontal, you name it, they were all there!
"No romance, no emotion, just real power and force," the designer told The Telegraph. "We wanted the girls to have sex appeal without them being vulgar or out there. It was about coolness as opposed to an ass-up sex appeal."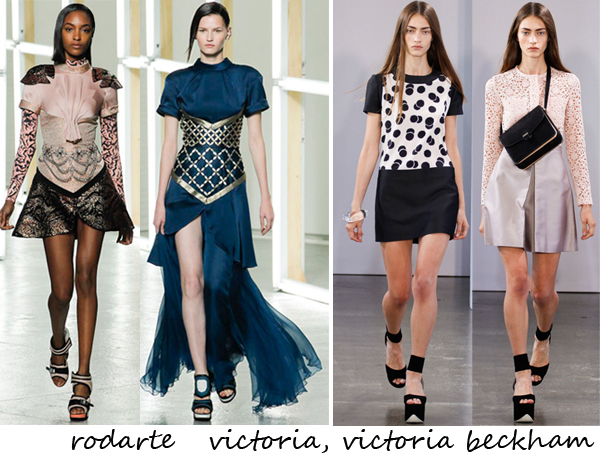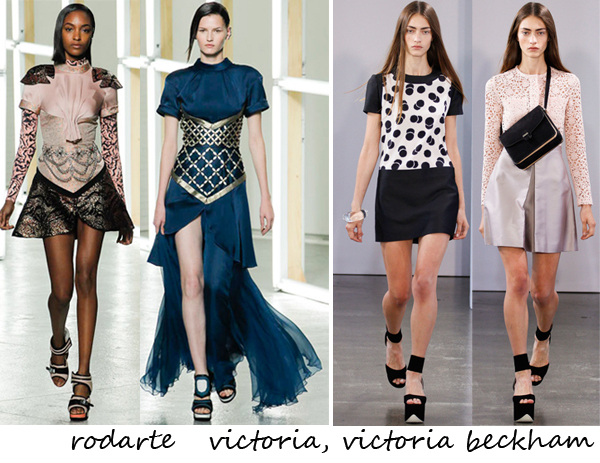 That's an interesting way of putting it but we totally get where he's coming from. Over at Victoria Victoria Beckham, the designer went for a chic and cool collection for the younger fashionistas. We love the structure of the dresses and the overall youthful silhouettes achieved. The prints are also second to none and we predict all of Young Hollywood will be fighting amongst themselves to be the first to try the collection out.
You know we love a good embellishment, which is why Rodarte's latest show was right up our street with its enchanting, bedazzling brocade designs. There was something very mystical and almost fantastical about it given the embellished, geometric pieces and vivid colours – kudos Kate and Laura Mulleavy, this is one collection that won't be fading into the background.