[noskim]
Slogan and statement print t-shirts are all the rage. Regularly seen on the festival scene, the bold t-shirt is showing no signs of disappearing so we look at ten of the very best that the internet has to offer!
The first in our list is the artistic eagle sunset print T-shirt from ASOS.
Secondly, Bank Fashion stocks a huge range of high quality T-shirts, as well as more formal wear. Orders made online can be delivered to any Bank store for free or orders over £50 can be delivered to your home for free. Bank are also soon teaming up with Tulisa, cementing their status as an edgy retailer on the high street.
MoreTVicar are an online retailer specialising in T-shirts. You can choose from a huge selection of designs, including lots of classic superhero prints. Free delivery is available for orders over £50.
High street retailers like Burton also provide a good variety of print T-shirts. Edgy designs, including the White Bear print, are available online and in store.
Jacamo have T-shirts in a great selection of sizes, up to XXXXXL. Plain T-shirts and printed T-shirts are available, whether you want to make a statement or simply look smart-casual.
If you are on a budget, Primark also stock a great range of printed T-shirts. You can choose T-shirts featuring some of your favourite children's characters.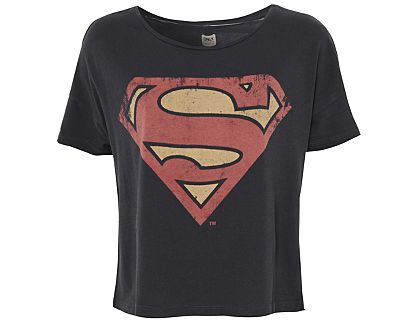 Supermarkets such as Asda and Tesco also stock some excellent printed T-shirts. Asda recently launched the first augmented reality T-shirt in their stores. This T-shirt will come to life when it is viewed using a smartphone.
Marks and Spencer also stock a selection of T-shirts, if you are looking for something a bit more formal than most printed T-shirts. M&S can be a bit more expensive than many other high street retailers, especially compared to other supermarkets but you can be sure you will get a high quality T-shirt.
Of course, you may want to choose your own design. If this is the case, there are a wide range of retailers that will print your own designs. These are particularly popular for stag nights. AwesomeMerchandise.com will print your T-shirt and offer very reasonable delivery.
Whether you go to a supermarket, high street clothes store or a specialist T-shirt retailer, you can find a huge selection of printed graphic tees in the UK. Most online retailers offer quick and low cost delivery, which can often make it a better value choice than shopping on the high street.
[/noskim]