Last Updated on 19th October 2013
Previously considered the preserve of nomadic, gap year students on a voyage of 'discovery', and annoying school children who insist on spine injuries by carrying every single school book they own everyday, backpacks have recently been at the receiving end of a cool-over.
The favoured accessory of choice by the fash pack; from bloggers to off-duty models, the backpack not only spells freedom for your arms, but it's also roomier than the mini bag obsession currently taking over!
But their versatility and practicality doesn't have to mean they come in mind-numbing colourways and designs to resemble those sorry, rain-soaked styles we all sported at school. So, in our quest to find a beautiful backpack that saves us some serious arm labour whilst hitting all the right style notes, we came across luxury leather backpack and rucksack brand, Ruxx.
With a 'Made in England– Every Stitch' ethos beind the brand, Ruxx bags are a labour of love: marrying fashion with 'ergonomic practicality. Born out of frustration due to the lack of useful and stylish backpacks, designer Sarah Ward-Hendry set up shop in a converted garden shed and designed the Ruxx collection using fine leathers, luxe furs and traditional leatherwork skills. And not just that, but all bags come in standard sizes with the option to upsize on a made-to-order basis, should you wish.
With nickel plated fittings, a magnetic closure system to keep belongings safe, several internal compartments for added carrying capability and a plethora of designs to pick from, we won't blame you for feeling a little spoilt for choice.
But asking us to choose a favourite would be akin to saying which is better: chocolate or shopping? So, with prices starting from £180, here's a selection of the designs we're digging.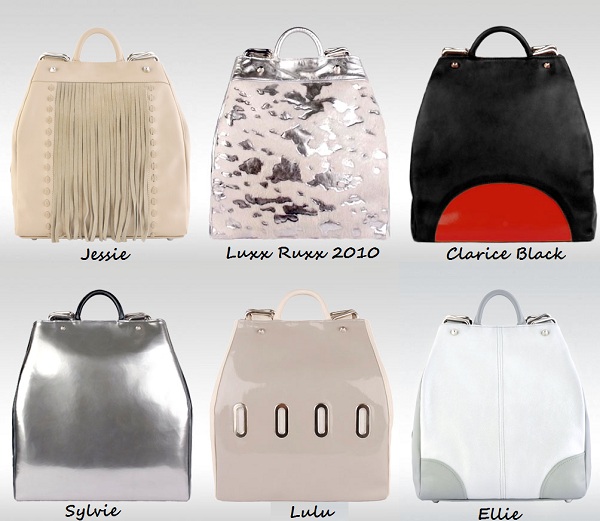 Shop the complete Ruxx collection here.