So, remember that Disney Princesses Christmas window display at Harrods we've been harping on about? Well, it just got better!
Not only have some of Disney's most popular princesses been given a designer make-over courtesy of some of the biggest designers in the fashion biz, but Chopard was also on hand to ensure they had that extra-special magical Christmas sparkle. In other words, Christmas at Harrods has never been more spectacular!
Chopard artistic director Caroline Scheufele has interpreted the key characteristics of ten Disney Princesses (Ariel, Belle, Cinderella, Jasmine, Mulan, Pocahontas, Rapunzel, Sleeping Beauty, Snow White and Tiana) by designing 10 unique Haute Joaillerie pieces.
"The world of Walt Disney has often been an inspiration for a variety of Chopard pieces and I am very happy to have been given the opportunity to design the famous Princesses' pieces of jewellery," said Caroline Scheufele. "Cinderella, Snow White, Rapunzel… and all the other ones have been a great source of inspiration for me, giving birth to this new elegant yet playful collection of Haute Joaillerie – a perfect expression of the Chopard aesthetic."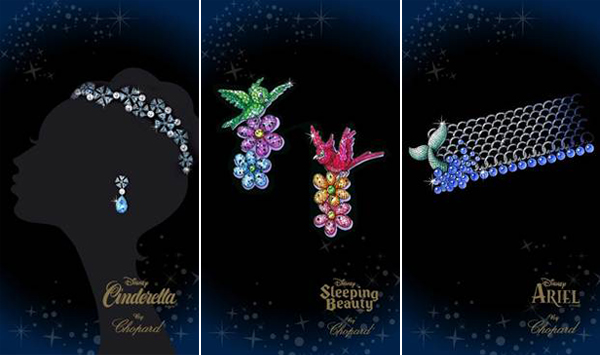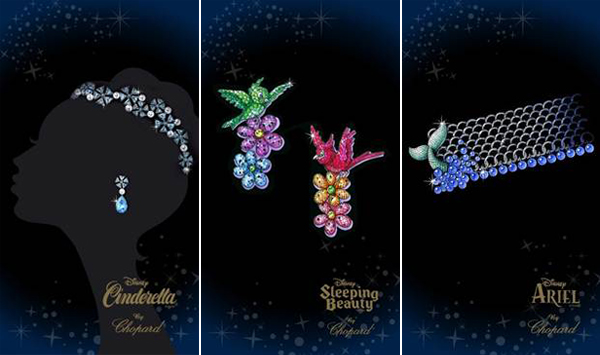 We've selected a few of our favourites for you to look at, but this is the kind of thing you have to see with your own eyes! The unique pieces will be showcased exclusively at Harrods at the Chopard Boutique until the end of December. Will you be joining us and checking them out!?