Last Updated on 7th November 2012
Another stunning December cover to gaze at, this time courtesy of former Pussycat Doll, current X Factor judge and all-round sexpot Nicole Scherzinger.
And it isn't just the Marie Claire UK cover that Nicole is looking smoking' on, as she poses seductively in a series of lust-worthy outfits from the likes of Gucci, Salvatore Ferragamo and Dolce and Gabbana among others.
Now it's no secret that Nicole speaks her mind on the X Factor, so it shouldn't surprise you to learn that she really opened up during the accompanying interview. She talked relationships, success, money and even babies…
"I don't want to have kids now," she said. When I'm a mum, I'm not going to be one of those mums who has nannies. Actually, I might have nannies – never say never – but I'm not having someone else raise my kids. I think five years might be a good time to look at having children, but I think whenever it's meant to happen is when it will happen. Right now, I'm focusing on my career.
"I see lots of women having beautiful children later in life now. And, if not, just freeze your eggs!"
We can't wait for the world to be introduced to mini-Nicoles…  just imagine the talent?!
You can read the rest of the interview and see more beautiful pictures in Marie Claire's December issue, out tomorrow.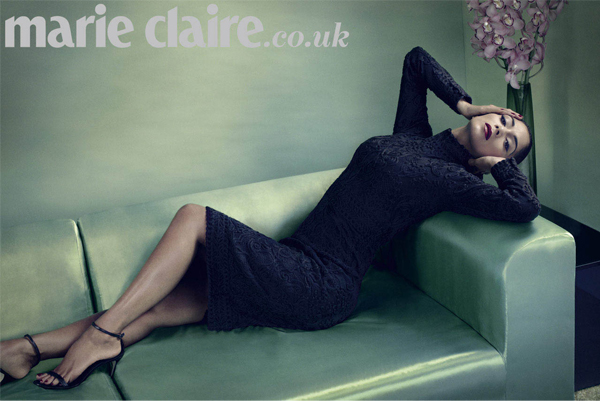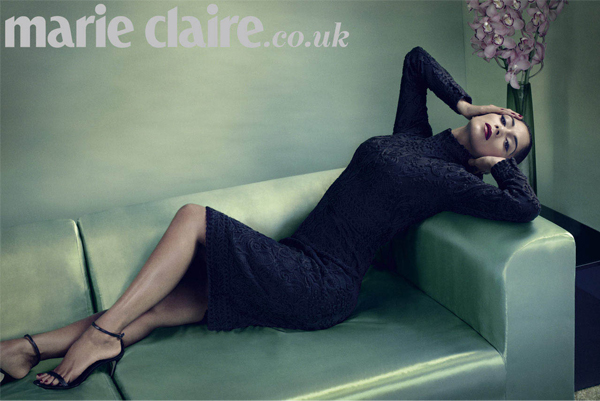 [Images c/o Marie Claire/David Roemer]