Look everyone – our favourite young country singer Taylor Swift has only gone and scored another fashion glossy cover – this time appearing on the front of the Harper's Bazaar US December/January issue!
And while we're a bit underwhelmed with the cover image (no offence to Taylor, it's just the over-airbrushing we're not too keen on) the rest of the editorial pictures which were shot by Paola Kudacki more than make up for it… check out her elongated body and those supermodel poses!
We do enjoy it when Taylor dishes the dirt on her boyfriends, (hell hath no fury like Taylor Swift scorned) and she once again didn't disappoint with her views on relationships and more specifically, "wearing the pants" in them.
"If I feel too much like I'm wearing the pants, I start to feel uncomfortable and then we break up," she said. "It's wonderful to hand over the reins to your boyfriend when you control so much of these big, high-pressure decisions, you know? That is a huge defining factor in who you choose to be with."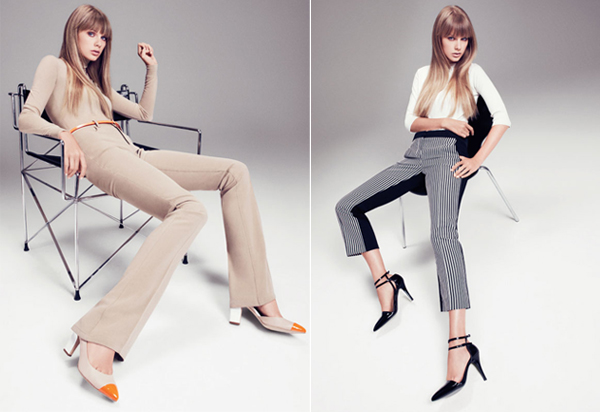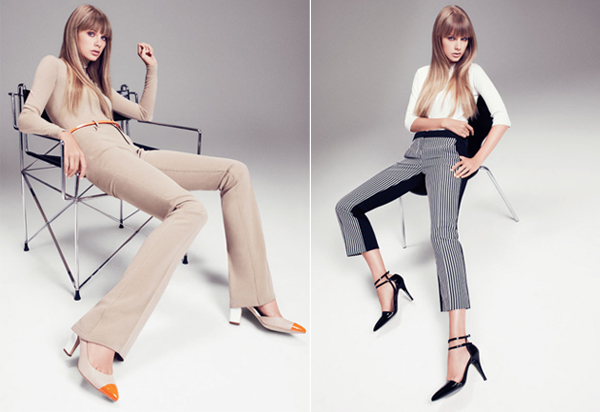 The world according to Taylor Swift! The December/January issue of Harper's Bazaar US hits newsstands on November 27th; will you be getting a copy?