Last Updated on 14th December 2012
Yesterday we braved the beast from the east and went along to jewellery heaven, aka Hatton Garden, to check out some fine, dazzling pieces from new brand Tomassa.
If you're scratching your heads in puzzlement because the name doesn't ring any bells, don't worry too much because it's only been on the scene since June! However, what Tomassa lacks in trading years, it more than makes up for in personality, versatility, passion, and exquisite attention to detail.
And while the brand might be new to the jewellery world, its cofounder Caroline Creba (pictured below with her beautiful creations) is anything but a novice in the biz. She has over 16 years experience in the field, which is more than evident in the finely crafted pieces we saw displayed before us. And yes, we did have a field day trying everything on!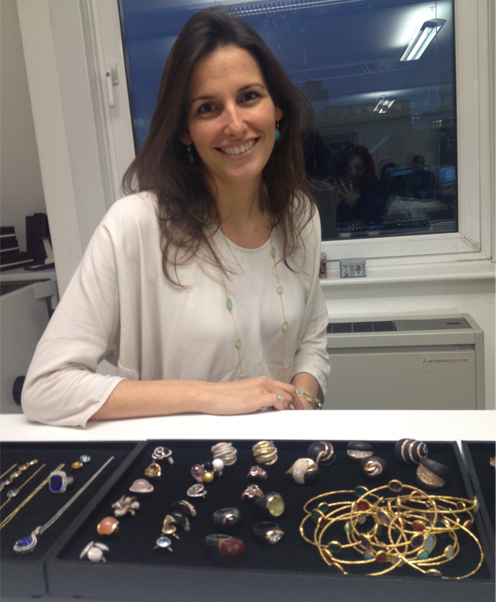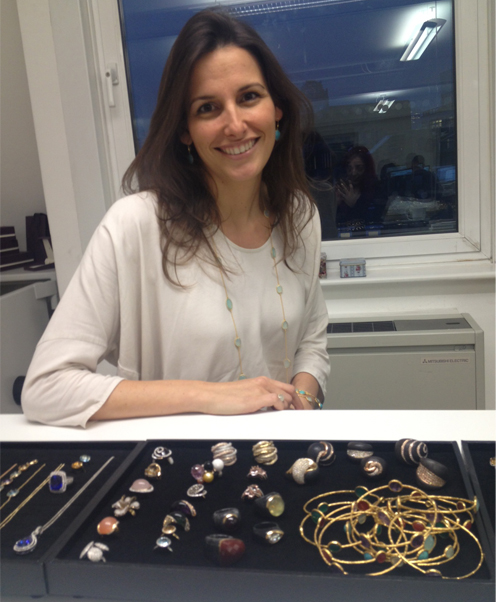 Despite being a new brand, Tomassa is already a big hit with the celebs, with the likes of Pixie Lott, Kelly Brook and Mischa Barton among the famous faces who can't seem to get enough of the pieces. And we don't blame them!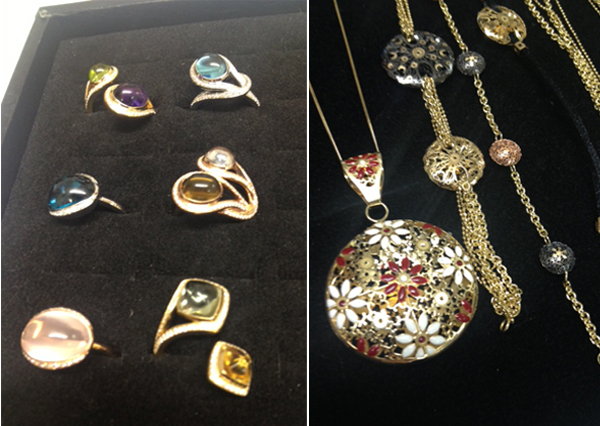 Whether you go by the "go big or go home" mantra and like your jewellery loud, attention-grabbing and full of diamonds, or like more toned down, dainty and elegant pieces, you'll find something you love in the Tomassa range as it really does cater to all tastes. We've showed you a few of our favourite pieces (the rings – so many incredible sings!) but click here to see what else is on offer. Watch this space!