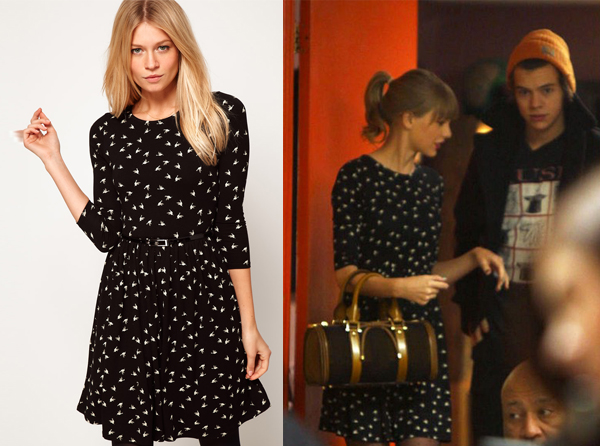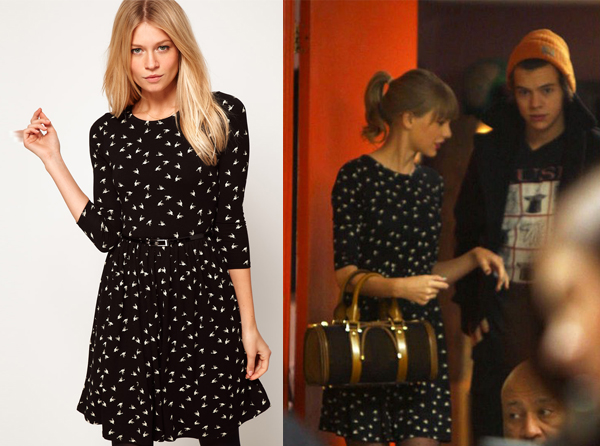 Good old Taylor Swift – she may not be very popular with the pre-pubescent One Direction fans for her blossoming romance with little Harry Styles, but we think she's quite the style maven and will adore her regardless of her dating history.
We think her style is cool and enviable at the best of times, but we couldn't love her sartorial choices more than when she steps out in something we can not only identify, but totally afford. Result!
The country pop singer stepped out in a gorgeous black and white dress from none other than online fave ASOS, and we think it's the perfect piece to wear over the festive season to hide that inevitable turkey/mince pie belly. All you really need to get Taylor's look is a laptop, the internet, and £25. Not too shabby, huh?!
Hummingbird print dress, £25, ASOS