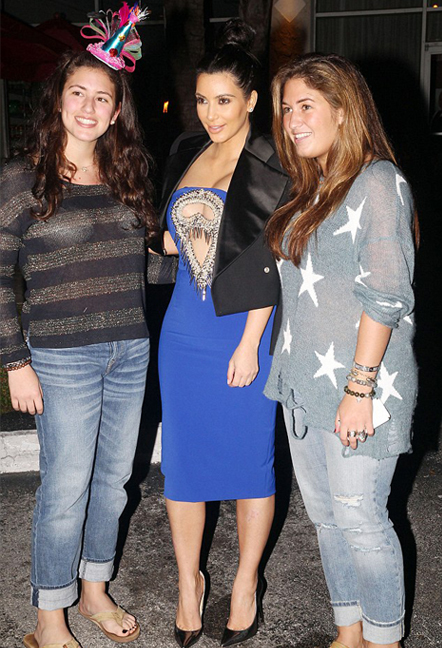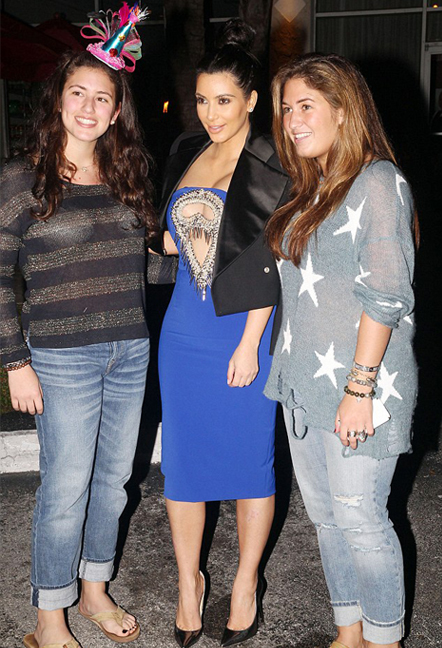 It doesn't look like Kim Kardashian is going to let a little thing like pregnancy dictate and hinder her sartorial decisions over the next few months. More fool you if you thought otherwise!
The reality star, fashionista and now yummy mummy-to-be still pulled out at all the stops as she went out to dinner with some friends in Miami last night. Let's hope her pregnancy cravings haven't kicked in yet, as we're not sure where she would put a big slice of cake if she wanted one… there doesn't appear to be any wiggle room in her tight blue dress, does there?
We're glad Kimmie is making the most of squeezing into her tight dresses and flashing the flesh while her bump is still in its small stages. Will Kim still wear the sky high Christian Louboutins like her older sister Kourtney throughout her pregnancy or will she opt for more comfortable footwear as her bump grows? Only time will tell!
Do you like Kim's blue dress, and do you think it's appropriate pregnancy attire?