Last Updated on 4th March 2015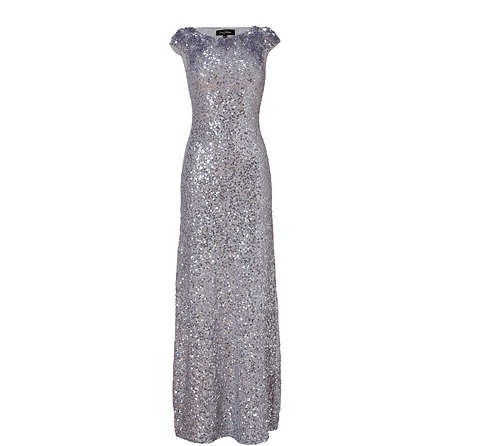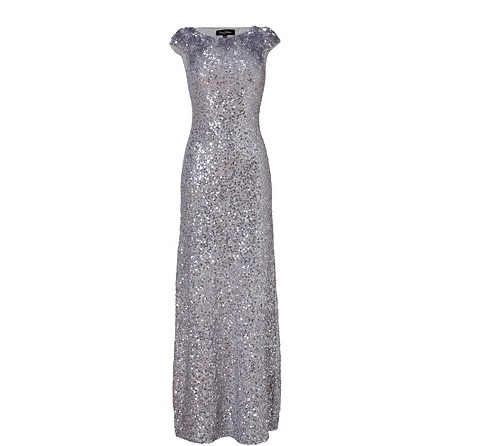 There are certain dresses that make you stop for a sec, take your hand off the mouse and just sigh.
Case in point? This beautiful, beautiful silver evening gown by Jenny Packham which is just simply perfection. Another jaw dropping, silver sequin gown can be found at RissyRoos.com.
One of our favourite designers, Jenny Packham's dresses make us feel tingly all over, a bit like every time we see a celeb wearing a figure hugging Elie Saab creation.
This gorgeous evening gown is just one of the many shimmery options Jenny Packham has to offer up….but we have to say it's probably our fave. It's elegant, sparkly (just the way we like it) and the perfect dress to "wow" at any evening engagement!
Equally as stunning is the price tag however – it's a cool £1,865. But hey…what's £1,865 in comparison to feeling like a princess?! That's what we'll tell ourselves to feel better.
But seriously, it blows Nicole Scherzinger white X-Factor Topshop dress out of the water. The only question is what to wear it with?
Go glam with sparkly jewels and a stand out clutch? Or let the dress speak for itself and opt for understated accessories? We say understated! We'd want nothing to upstage the dress!