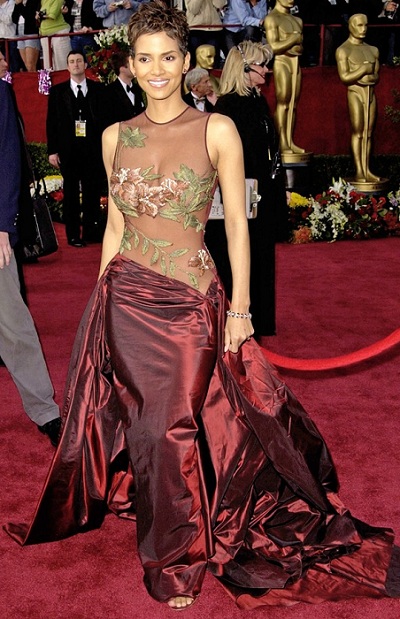 A name synonymous with red carpet dressing so ethereal, it leaves us speechless every Awards Season; Elie Saab's designs are a sartorial dream come true.
The Lebanese couturier has dressed everyone from Nicole Kidman to Halle Berry and Jennifer Lopez in his elegantly refined, red-carpet ready gowns, so we don't expect his bucket list to be very long!
But even with all his striking designs on the super-bods of every super-being to reside in the Hollywood hills, Elie Saab only became a household name just over a decade ago, when Halle Berry wore one of his creations to pick up the 'Best Actress' award at the 2002 Oscars for her role in Monster's Ball.
And since, the designer has clearly cast an unbreakable spell over A-list town – we can't get through a red-carpet soirée without a Saab creation making a scene-stealing appearance! Lea Michele in the designer's crystal-encrusted halter neck design at last week's Golden Globes was a perfect example of the atelier master's jaw-drop effect.
In honour of one of most reputed names rolling off the tongues of the rich and famous in celeb and fashionville, here are five of our all time favourite Elie Saab dresses for you to drool over.
Beyonce, 2007 Golden Globes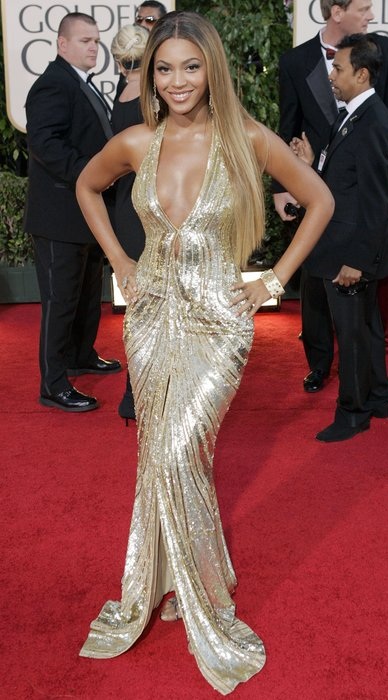 In Bey's, or should we say Destiny's Childs terms, this gown was definitely Bootylicious! Form fitting, it showed off the singer's assets to perfection, and a plunging neckline and sequin embellishment oozed glamour.
Halle Berry, 2002 Oscars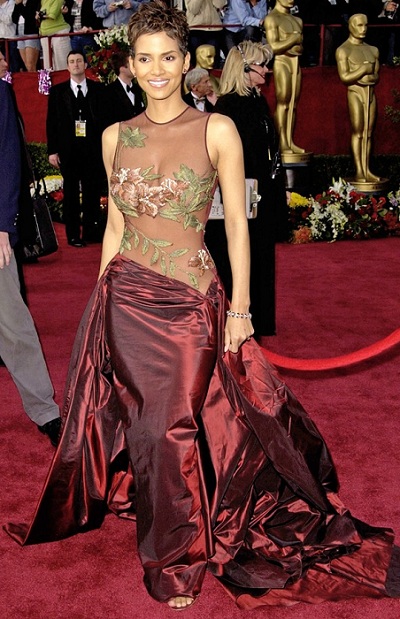 This was the look that launched a thousand gowns, and put Elie Saab on the red carpet map. Halle Berry picked up the biggest gong of the night, and looked equally outstanding! A sheer, embroidered body contrasted against a merlot-hued skirt spelt perfection; a defining and unforgettable look, even 11 years on!
Rihanna, 2012 American Music Awards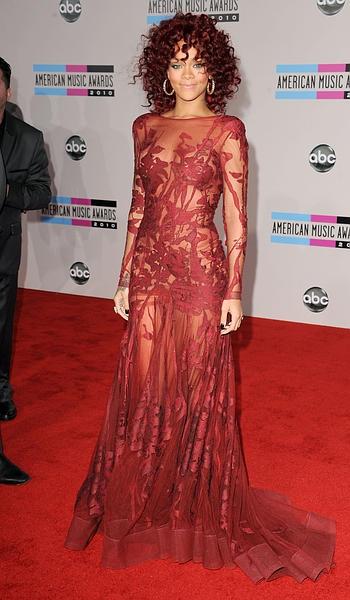 A loud barnet and a banging dress to match? Yes! Not one to ever fall short of surpassing the eye-opening style threshold, Riri rocked this sheer gown with aplomb (it kind of reminds us of Halle's), and we're not surprised. Her opening medley of hit tunage on the night ended with a standing ovation, and so does this dreamy, toned-down-for-Riri couture number!
Liz Hurley, 2009 Met Gala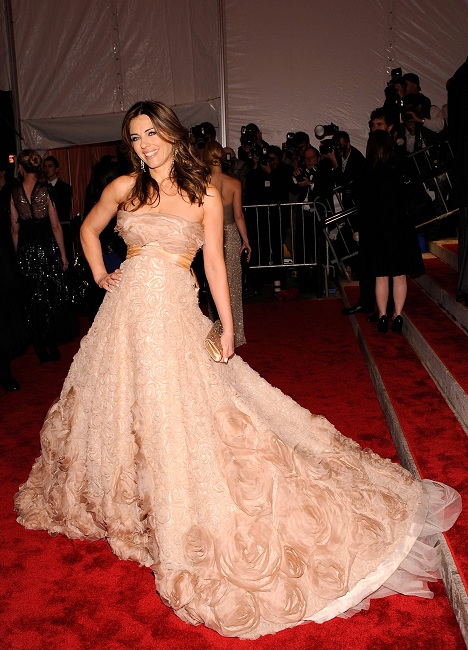 Basically, Liz Hurley's look is what every girl dreams of wearing to the ball (and you're the luckiest lady walking the earth if that's the notoriously-hard-to-buy-your-way-into Met Ball): an oversized, almost wedding-ish gown with exquisite details in a barely-there hue. A beautiful classic.
Mila Kunis, 2011 Oscars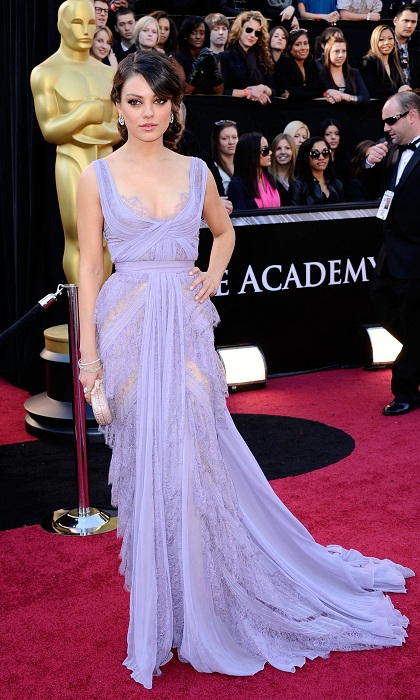 Dreamy pastel and delicate detailing are two notable Elie Saab design features, and we love this wispy, blow-yer-mind, lavender tiered gown Mila Kunis wore to the 2011 Oscars. A bit like her man, Kutcher's lady had us at hello in this gorgeous Couture candy.